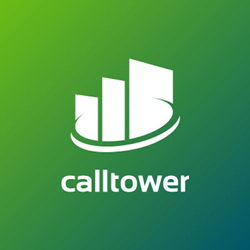 We have seen the considerable demand for Microsoft Teams Direct Routing from our customers and want to continue to ensure our solution exceeds expectations with additional features and ease of use
SOUTH JORDAN, Utah (PRWEB) March 10, 2020
CallTower, a global leader in delivering cloud-based enterprise-class unified communications and collaboration solutions, has enabled customers to provision Microsoft Teams Direct Routing within their proprietary application, CallTower Connect. CallTower Connect simplifies the set-up and management of CallTower services facilitated within one easy to use online or mobile app.
CallTower is known for adding unique value to Microsoft Teams by leveraging their voice-optimized network and other voice platforms, providing complete redundancy to voice for Teams.
"We have empowered our customers with the added value of managing Microsoft Teams Direct Routing through CallTower Connect, which fully enables administrators to manage their solutions through this online portal," stated CallTower's Chief Revenue Officer, William Rubio. "We have seen the considerable demand for Microsoft Teams Direct Routing from our customers and want to continue to ensure our solution exceeds expectations with additional features and ease of use."
Connect is designed to provision CallTower's powerful communication tools within an easy to use application. The provisioning application is launched from a web browser by an end-user or company administrator to add or manage CallTower hosted services. The workload of administrators decreases as users gain access to a simplified panel where quick changes such as call forwarding, password management, speed dial button assignments and personalizing voicemail profiles can be made without a call to support.
CallTower has been a Microsoft Partner for over 12-years and as a voice solutions provider, CallTower handles Direct Routing using a service-provider level platform with flexibility and reliability. Microsoft Teams Direct Routing partners like CallTower can provide competitive and flexible calling plans. CallTower delivers its customers higher ROI with key UCaaS integrations that Microsoft can't match. For example, CallTower's voice-optimized network results in better clarity and higher uptimes. You can also use CallTower for your Office 365 services and licenses, which means all your Microsoft services will be on a single bill.
About CallTower
CallTower exists to enable people to easily connect to transact business communications. Since its inception in 2002, CallTower has become a leading provider of cloud-based, enterprise-class Unified Communications solutions for growing organizations worldwide. CallTower provides, integrates and supports industry-leading, cloud-based, Unified Communications and Collaboration solutions, including Cisco® HCS, Microsoft® Teams Direct Routing, Native Skype for Business, CT Cloud, CT Cloud Boost, Office 365 and CT Cloud Meeting, powered by Zoom Video Communications for business customers.
CallTower enhances our clients' strategic and operational capabilities by integrating VoIP service, mobile applications, email hosting, unified messaging, instant messaging, audio, web and video conferencing, collaboration tools, contact center, cloud services and global network solutions into one reliable platform.