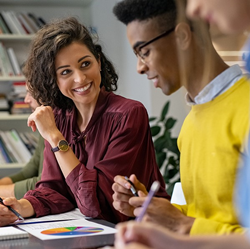 Making enterprise data available to more users in a controlled way is what the democratization of data is all about.
HOBOKEN, N.J. (PRWEB) November 19, 2020
Messaging Architects, an eMazzanti Technologies Company and information governance consultant, discusses the role of information governance, technology and leadership in the democratization of data in a new article on the Messaging Architects website.
The informative article first briefly reviews how data in the hands of more problem solvers drives increased business opportunity, relevance, and success. The author then reviews information governance (IG) technologies, including data catalogs, data modeling and cloud archiving solutions. He concludes with a success story of data democratization within the Miami Heat organization.
"As the ability to easily access and analyze information spreads, problem-solvers find themselves more empowered to tackle business problems and identify opportunities with data," stated Greg Smith, Vice President of Services Delivery at Messaging Architects. "Making enterprise data available to more users in a controlled way is what the democratization of data is all about."
Below are a few excerpts from the article, "Democratization of Data Drives Modern Business Opportunity and Success."
Information Governance Controls and Informs
"Due to numerous data management issues, information governance plays a key role in the democratization of data. Otherwise, chaos and error defeat innovation. Data catalogs, cloud archiving solutions, data modeling and other enabling technologies and factors accelerate the pace of data democracy."
Cloud Access and BI Technologies
"Remote work has accelerated the adoption of cloud data access technologies. Indeed, everywhere access on any device is the backbone of democratized data. Without cloud access, data users spread across geographies and the organization would again be dependent on the data masters in IT."
"In addition, modern Business Intelligence (BI) Products such as Microsoft Power BI put more power in end users' hands. These tools offer everyone in the organization—from BI professionals to business users—powerful, self-service analytical and enterprise BI tools that drive better, faster decision making."
Data Leadership
"The democratization of data, a rational response to the data explosion, highlights the need for data leadership at executive levels. As the Chief Data Officer (CDO) role spreads and matures, more data will find its way into more hands."
Achieve Data Democracy
With proper governance, the democratization of data drives outstanding business results. Count on the data experts at Messaging Architects to deliver data democracy enabling tools and expertise. Start with solid information governance to discover, catalog, and protect organization data and inform potential data constituents across the enterprise.
Have you read?
Data Valuation: The Key to Unlock Hidden Assets
About Messaging Architects
Messaging Architects specializes in effectively managing and securing an organization's most precious asset, its information. With over 20 years of information management and technology consulting experience, the Messaging Architects team has provided corporations, educational intuitions, health care facilities and nonprofits with methodologies, procedures and technology to keep their data organized, compliant and secure.
About eMazzanti Technologies
eMazzanti's team of trained, certified IT experts rapidly deliver increased revenue growth, data security and productivity for clients ranging from law firms to high-end global retailers, expertly providing advanced retail and payment technology, digital marketing services, cloud and mobile solutions, multi-site implementations, 24×7 outsourced network management, remote monitoring and support.
eMazzanti has made the Inc. 5000 list 9X, is a 4X Microsoft Partner of the Year, the #1 ranked NYC area MSP, NJ Business of the Year and 5X WatchGuard Partner of the Year! Contact: 1-866-362-9926, info@emazzanti.net or http://www.emazzanti.net Twitter: @emazzanti Facebook: Facebook.com/emazzantitechnologies.