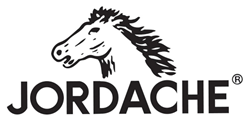 We live in a world that needs to work faster, more digitally, more collaboratively, and we need our technologies to integrate with one another. - Shaul Cohen
NEW YORK (PRWEB) July 07, 2020
Multi-brand denim powerhouse Jordache has completed its international rollout of cloud-native Digital Product Platform BeProduct.
Replacing a legacy product lifecycle management ("PLM") platform, BeProduct was selected for its true cloud architecture, its at-a-glance usability, and for a feature set that covers the full scope of product design and development. Today, Jordache uses BeProduct for collaborative product creation in-house, and the two New York companies have defined a roadmap to extend the platform's reach throughout Jordache's global supply chain as soon as normal operations resume.
Founded in the 1970s, the Jordache name quickly became synonymous with designer denim. Five decades later, the company's stable includes many wholly-owned and licensed brands, and its commitment to sustainable innovation has led to a buoyant private label practice.
By 2018, the scope of Jordache's operations – and the speed of the apparel market – had outgrown a long-serving PLM solution. Jordache approached the market seeking a new PLM system, but came away unconvinced until its project team explored BeProduct.
"We live in a world that needs to work faster, more digitally, more collaboratively, and we need our technologies to integrate with one another," explains Shaul Cohen, Jordache's VP of Merchandising. "The PLM systems we looked at had only been migrated to the cloud, and they fell short in one or more of those areas. But BeProduct's native habitat is the cloud, so our users can access it from anywhere in the world, and work together. And because it runs on open APIs we know that no matter what other systems we need to use, BeProduct will be able to talk to them."
Since going live with BeProduct, Jordache has seen a significant reduction in data entry, duplication, and rework, and BeProduct has enabled the company to pursue its ambitions for digital product creation and 3D.
"Being able to integrate 3D was critical for us," adds Cohen, "So by allowing us to really design a new 3D workflow, BeProduct has already allowed our highly capable creative teams to focus on design. It's also eliminated repetition and redundancy, and it's given us efficiency and simplicity in our processes. All of that is priceless – especially in such an affordable platform."
That 3D workflow is also central to the next phase of the partnership between Jordache and BeProduct, and further announcements are forthcoming.
"This past quarter has tested the apparel industry like never before, and the entire team at BeProduct is proud to have been able to support a business as historic, ambitious, and tenacious as Jordache through this level of disruption," says BeProduct Founder & CEO, Daniel Pak. "Cloud-native solutions are going to be the cornerstones of a lot of brand's growth and recovery strategies in 2020 and beyond, so we are committed to making sure that our Digital Product Platform can power multinational operations like Jordache's, so we can better serve companies of all shapes and sizes."
About BeProduct (http://www.beproduct.com)
BeProduct is the cloud-native, collaborative Digital Product Platform. Low-code and fully-featured, BeProduct works seamlessly with the services you love.
About Jordache (http://www.jordache.com)
In business for more than 40 years, Jordache has become a powerful name in the world of fashion and beyond. As the originator of the designer denim phenomenon in the late 1970's, the Jordache brand quickly became synonymous with sexiness.
Today, Jordache Enterprises is a privately held conglomerate with an international reach. The company designs and manufactures a wide variety of denim, apparel and accessories, and has earned a distinguished reputation for quality and excellence. Distributed nationally and some internationally, the brands owned by Jordache Enterprises include Jordache®, KIKIT®, Maurice Sasson®, Gasoline®, LoveLola®, GAS®, and XOXO®. Licensed brands include U.S. Polo Assn.®, Fubu Ladies®, and Lowrider®. Jordache Enterprises also manufactures Private Label denim for well-known companies.
BeProduct is a registered trademark of Wink Software. All other brands and product names may be trademarks of their respective owners.