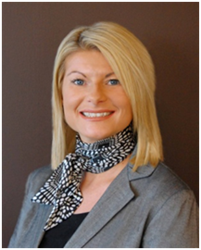 Denise's wealth of experience and knowledge will make her a key addition to the Meadow Burke family. We view her appointment as a sign of our commitment to being the leading company in our industry.
Atlanta, GA (PRWEB) November 04, 2013
Meadow Burke announced today that Denise Senior has joined the organization to further develop their sales and marketing capabilities via new product innovation and development. Denise Senior comes with a wealth of experience outside of the industry, having spent the last eight years within a Global Contract Services Company where Denise was instrumental in new business sales and marketing strategies as well as brand and product extension introductions and launches. The agenda for Meadow Burke to lead through product innovation ensures Denise can continue her success.
Denise joins Meadow Burke to continue their previous success providing engineered product solutions to the concrete construction market. Denise comments, "I am excited to start a new challenge within Meadow Burke and look forward to working with the team to further develop their already extensive products and continue the culture of forward thinking for the industry. I am fortunate to be joining such a respected company that prides itself on innovation."
Jan Olsen, President of Meadow Burke, says, "Denise's wealth of experience and knowledge will make her a key addition to the Meadow Burke family. We view her appointment as a sign of our commitment to being the leading company in our industry. Our new innovations and the increase of new products to best meet our customers' needs led us to look for an addition to our team who will fit in with our ethos of quality US manufactured products, and we are very fortunate that we were able to find someone of Denise's caliber to fulfill this role. I'm confident that Denise will play a key role in providing and implementing new ideas for our clients and to the industry as a whole."
About Meadow Burke
Meadow Burke is a premier manufacturer and distributor for the concrete construction industry. Through new product development manufacturing of our products in the US Meadow Burke is serving architects, engineers and contractors with a superior line of concrete reinforcing products, concrete forming accessories, road and bridge products, and products for precast and tilt-up construction.
http://www.meadowburke.com