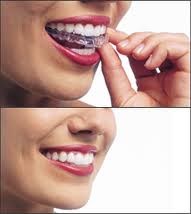 Woodland Hills, CA (PRWEB) December 07, 2013
Dr. Kanani, the top dentist in Woodland Hills, is giving first-time patients the chance to learn more about oral healthcare by offering them complimentary consultations at his clinic.
As one of the top dentists in his field, Dr. Kanani is keen on giving back to the community. He hopes that his efforts at educating the public on oral healthcare and the numerous dental procedures available to them will make a positive impact on society.
Dr. Kanani, a renown dentist in Woodland Hills, specializes in many areas of dental health, particularly dental implants. According to Dr. Kanani, this procedure is not very common amongst those from the middle and lower income groups as dental implant cost quite a lot. He wishes to change the public's perception of dental implants and erase the fear of how much dental implants cost. Aside from dental implants, Dr. Kanani is also skilled at other dental procedures aimed at combating tooth loss.
1. Dental Implants
This renown dentist in Woodland Hills is well-known for his work in dental implants. By using a revolutionary technique, Dr. Kanani has managed to ensure that dental implants cost less than expected. Most of the time, his patients are able to save up to $4,000. Not only that, his patients undergo a much shorter recovery period. Known as the Flap-Less/Drill-Less Surgery method, this Woodland Hills dentist uses several instruments to expand the jawbone, creating a gap into where the dental implant is placed. Conventional methods practiced by other dentists require cutting and drilling and most of the time, patients have to undergo bone graft surgery before the dental implants can be inserted. Dr. Kanani's Flap-Less/Drill-Less Surgery method is less invasive and makes do without all the unnecessary procedures. Not only does Dr. Kanani's method of inserting dental implants cost less, it is also less painful. Those who are interested in discussing how much dental implants cost and how long the procedure will take are encouraged to contact Dr. Kanani for more information.
2. Bridges
This form of cosmetic dentistry is a non-removable replacement for missing teeth. Bridges are usually made of porcelain fused to metal. These bridges are placed in the gap where the teeth are missing in an attempt to connect the real teeth on either side of the gap. According to this top Woodland Hills dentist, patients who have two or three missing teeth in areas of the mouth that are under less stress, such as the front teeth, are great candidates for this procedure.
3. Dentures
Dentures are an affordable and less invasive way of combating tooth loss. Dr. Kanani will first examine the patient's teeth and mouth to determine which teeth have to be removed. Upon extracting these teeth, Dr. Kanani will assign a set of dentures to the patient. Although many patients go through an adjustment period, all normal functionality and appearance are returned very soon, giving them the chance to resume their regular routine. According to this top dentist from Woodland Hills, patients who have severe gum disease are good candidates for dentures as they are able to remove the dentures to give their gums the care they need.
To take advantage of the holiday season specials on ex-ray and exam and for more information on Dr. Kanani's wide range of dental procedures, do not hesitate to make an appointment with this Woodland Hills dentist at his clinic.
Potential patients are urged to call (818) 962-1141 or visit woodlandhillsdentalspa(dot)com to make an appointment.