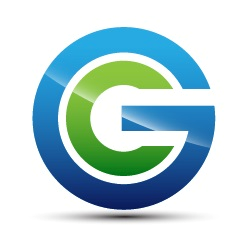 It was a great team effort and we were proud to accomplish this goal as typically this would have been considered a slow time within the clinic.
Calgary, AB (PRWEB) April 22, 2014
Gratitude Consulting Group is making a tremendous impact on their client's bottom line using their expertise in marketing consulting. Gratitude Consulting's recent marketing campaign for a local dental office blew away the clinic's one-day revenue record. The Gratitude's Done-For-You strategy conceived a dental marketing concept to provide their client with their master marketing skills that capitalized on the dental clinic's qualities. This created an exceptional day in the company's 10-year history by breaking the record of their single day revenue and generating $130,000 dollars.
The team at Gratitude is an international intellectual collaboration chosen to provide their clients with unique and superior services. Sherri Beauchamp founded Gratitude Consulting because she felt there was a need for marketing consultants that would focus on building an unparalleled strategy to connect companies with customers. They focus on creating universal real life concepts to highlight the skills and/or products that each company produces. The team manages a client by understanding the company's customers' needs.
Gratitude Consulting creates a vision and a plan to execute that caters to each client. Sherri Beauchamp stated, "We worked hard to design, implement and deliver a marketing campaign for a specific event our client was having and got all of their team members on board to support the campaign. It was a great team effort and we were proud to accomplish this goal as typically this would have been considered a slow time within the clinic." The Gratitude Group effect starts with their concept of applying everyday situations to build a lasting connection between a business and its customers. They focus on strategies that use real people, sharing real stories.
A recent project Gratitude designed and assisted with was for a local dental clinic. The project was designed for the dental clinic as an outlet for the owner to inspire her team, and also the local community. The goal was to create an event that would establish a legacy for the clinic. They wanted something that their family could be proud of, and Gratitude Consulting helped to design and execute the concept and strategy. The project was constructed to establish a lasting health contribution by building a platform for people to promote community involvement. The campaign was a plan to focus on fundraising by collecting donations to put towards the education of oral health and the importance of keeping natural teeth for the life of a patient. The dental clinic had a product they wanted to provide to customers, and Gratitude's business consulting designed a successful marketing strategy to assist the company; so that they could focus on their patients.
The Gratitude Consulting Group's use of a combination approach will create a unique collection of ideas to serve their clients. Their marketing consultants devise an integrated strategy to provide their customers with an exceptional product. Gratitude Consulting's mission is to prepare and implement a superior marketing campaign for every client.
Related News:

Related Search Phrases:
[Consulting Services] [Gratitude Consulting Group] [Google Trending] [Breaking News] [Business Consulting] [Small Business Consulting] [Reputation Marketing] [Dental Marketing] [Video Marketing]
Related Hashtags:
#Consulting #GoogleTrending #BreakingNews #Marketing #Business #Reputation #Online #Brand #Gratitude #Happiness #Dental #DentalMarketing
###
Gratitude Consulting Inc. is located in Calgary, AB T3K 4Z2 Canada. Sherri Beauchamp and her team can be contacted by phone: (587) 333-­0170, website: GratitudeConsulting.com, or email:Info(at)GratitudeConsulting(dot)com