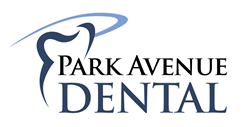 From dental tips for kids to general dental care tips, everything is covered in our exciting blog section of the website.
Orange Park, Florida (PRWEB) August 20, 2014
Park Avenue Dental, a leading Florida-based dental practice headed over by Dr. Michael A. Sherman, a top graduate of the University of Detroit School of Dentistry, has recently improved upon the value of its website through an ultra-informative blog focused on dental tips and advice. Located in the News section of parkavenuedentalfl.com, the blog page is chock full of topics that are far from mere "fluff" or "filler" material, instead concentrating on important dental care tips including dental tips for kids.
"Taking the fact that most adults are generally terrified of sitting in the dreaded dentist's chair as a multitude of contraptions come at them out of the equation for a moment, a child's first trip to the dentist can indeed be a certifiable nightmare," explains Dr. Sherman, often referred to by his patients as the best dentist in the Jacksonville area. "We totally understand that, and that's why our new blog area includes such important dental tips for kids topics as getting one's child ready for his or her first trip to the dentist. Blogs such as this will provide our patients who frequent our website pointers on, for example, making a child's first trip to see us as stress-free as possible."
Beyond dental tips for kids, additional popular topics that have been posted to Park Avenue Dental's blog page include How to Find a Good Dentist, Reasons for Professional Teeth-Whitening, Misconceptions About Going to the Dentist, Warning Signs of Impacted Wisdom Teeth, Cleaning Invisalign Braces and Helpful Hygiene Tips.
"We didn't earn our reputation for being one of the best dentists in the Jacksonville area for nothing," concludes Dr. Sherman. "From dental tips for kids to general dental care tips, everything is covered in our exciting blog section of the website."
About Park Avenue Dental
Dr. Sherman and his team at Park Avenue Dental have built their practice around a five-pronged patient approach which encompasses High Standards, Education and Prevention, Uncompromising Safety, Training and Expertise and a Positive Experience. The state-of-the-art facility located in Orange Park, Florida handles everything from simple cleanings and gum disease prevention to teeth-whitening, cosmetic dentistry, Invisalign applications, same-day crowns and tooth restoration via CEREC.
Committed to being the best dentist in Jacksonville, Dr. Sherman and Park Avenue Dental provide a "caring, comfortable environment" for their patients while "taking pride in offering the latest technology for safe, effective, quality dental care."
Park Avenue Dental is located at 2233 Park Avenue in Orange Park and can be reached by calling (904) 269-5520. More information and informative dental care tips can be found at http://www.parkavenuedentalfl.com.