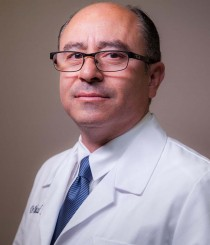 Houston, TX (PRWEB) November 28, 2016
Houston dentist, Dr. Nazari, announces that he is offering a promotion on dental emergency treatments and dental implants for a limited time. Presently, patients can get a single implant for the price of $3,599. Dental implants are widely known as the top choice for replacing teeth. Compared to alternative tooth replacements, such as dentures and dental bridges, implants are more natural looking and comfortable, as well as permanent. With the high cost associated with implants reduced with this current promotion, more patients can enjoy the advantages that dental implants provide.
Dental implants, unlike forms of tooth replacement, are inserted directly into the jaws, where they permanently integrate into the bone tissue. Crowns are placed atop these implants, resulting in absolutely no movement nor visible hardware. Replacing missing teeth with implants also brings other advantages. Dentures and dental bridges, which do not address the missing tooth roots, leave the jaws prone to deterioration that can cause more tooth loss and disruption of facial structure. Other areas in which implants outperform dentures and bridges include comfort and easy cleaning.
Antoine Dental Center offers a complete range of dental treatments and orthodontics. General dental care is available, including tooth-colored fillings and other restorations. Preventive care (such as cleanings, exams, and fluoride) is also provided. Patients with gum disease can receive periodontal care, and those with infected teeth can receive endodontic treatment. Orthodontic treatments available at Antoine Dental Center include not only traditional metal braces, but also newer options that offer more discretion and comfort, as well as faster treatment speed. Lingual braces, Invisalign, and self-ligating braces are available to eligible patients.
Dr. Nazari has been treating area patients for more than eighteen years since he earned his DDS with honors at University of Texas at Houston Dental Branch in 1998. Previously a registered pharmacist who graduated from Texas Southern University in 1991, Dr. Nazari has completed more than 1,800 hours of continuing education courses during his dental career in order to provide patients with the latest treatment options. Dr. Nazari is a reputable member of several organizations in his profession and has graduated from the Kois Center, an advanced dental training center located in Seattle, Washington.