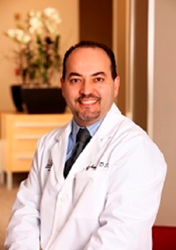 San Francisco, CA (PRWEB) December 16, 2016
Dr. Ben Amini, dentist in San Francisco, is commenting on a recent study examining links between marijuana and risks of several diseases. According to the researchers, a link between long-term marijuana use and a higher risk of gum disease was present. In contrast to previous studies, this recent study found no increases in risks of any of the other physical diseases that were analyzed. However, the increased risk of gum disease among long-term marijuana users could expose these patients to raised risks of systemic health problems linked to gum disease. Furthermore, the addition of gum disease to the list of other conditions linked with marijuana use, such as anxiety and psychosis, could point to the need for caution among patients. Individuals at higher risk of gum disease, which already affects more than half of U.S. adults, should especially note these findings.
"The recent study observed that the risk of gum disease was increased among patients who had smoked marijuana for as long as 20 years," says Dr. Amini. "The average age of patients with this increased risk was 38. Reduced frequency of brushing and flossing recorded by previous studies was mentioned by the authors as a possible reason for the heightened gum disease risk among long-term marijuana users. However, other effects of the drug could also be involved. For example, a well-known short-term effect of marijuana is dry mouth, which is strongly associated with greater gum disease risk. Marijuana is also known to lower blood sugar and increase appetite, which could stimulate heavier consumption of sugary foods that can drive gum disease and tooth decay."
Dr. Ben Amini founded CitiDent, which offers full range of treatments for gum disease. As a multi-disciplinary practice, CitiDent also offers specialty care by a periodontist, a gum and implant specialist.
About Dr. Ben Amini
Dr. Amini earned his undergraduate degree at San Diego State University before attending the University of California, San Francisco, UCSF School of Dentistry, where he graduated and obtained his DDS degree in 1996. He is a reputable member of several local and international organizations and is currently an assistant clinical professor at UCSF School of Dentistry.
Resource: http://www.medicalnewstoday.com/articles/310667.php