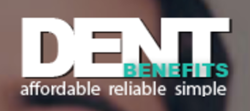 Dental Membership Club better than Dental Insurance or discount plans. Get major dental services for only $125/mo
NEW YORK (PRWEB) January 04, 2021
Dentbenefits Is Now Offering A Dental Insurance Alternative
Recognizing that more and more New Yorkers are without access to proper dental care currently, Dentbenefits is now proudly offering an affordable alternative to traditional dental insurance. Dental insurance is one of the most expensive kinds of insurance, and it's also notorious for having an unattractive use/cost ratio. Acknowledging these realities, businesses like Dentbenefits are popping up around the country to deliver effective dental care that doesn't rely on traditional dental insurance.
Offices like Dentbenefits provide a full range of dental services, but what's different is their payment style. Much like with gyms and music streaming services, one need only pay a small monthly fee to be a Dentbenefits member. With a membership, one has access to a wide range of dental procedures, all of which have fixed prices. With a more simple and cost-effective system, Dentbenefits is currently enjoying increased subscriptions as more and more New Yorkers acknowledge all the good aspects that are associated with its services.
Why Dental Insurance Alternatives Are Gaining Popularity
Dental insurance is not like medical insurance, in that dental insurance is not intended to be a pay-all form of insurance; in fact, dental insurance is intended to be a form of financial assistance to policyholders who need costly dental work. While a lot of insurance companies advertise that their policies cover up to 80% or 100% of policyholders' dental care expenses, decades of research has found that, more often than not, policyholders can only get between 40% and 60% off their dental expenses.
Additionally, according to a spokesman from Dentbenefits: "Most individuals have dental insurance through their employers, and very often they do not have a say in the kind of coverage they get. Coupled together, heavy co-pays and the inability to choose services and payments make traditional dental insurance very unattractive, especially right now in a time where so many across the country are strapped for cash."
Against this backdrop, dental offices like Dentbenefits are looking more and more attractive. Sub-scribers are only expected to pay a small monthly fee for membership, and all additional procedures are set at fixed prices. And just because this process is simple doesn't mean that the quality of care is inadequate. In fact, Dentbenefits members have access to the following procedures and much more:

Comprehensive oral evaluations & periodic oral evaluations
Consultations
X-rays
Adult & child cleanings, polishings, and scalings
Tropical fluoride treatments for children
Palliative emergency treatments of dental pain
Tooth sealants
Sedative fillings
Composite resins (primary or permanent) & anterior composites
Posterior composites
Root canals
Extractions
For a full list of procedures available under a Dentbenefits membership, visit this link.
Expansive Coverage & Simple Pricing
Dental insurance policyholders are often told by their insurers that the fees they receive routinely are unusual or "above what's customary", but in reality most policyholders are simply holding in-adequate dental insurance policies. This is especially true for individuals who get dental insurance from their employers. If an employer only contributes small amounts, this will result in the insurer only providing limited coverage, as the latter entity would not last long in business if it paid out much more than it took in.
Most policyholders get confused quickly when they try to understand their policies, and many find that they have inadequate insurance only after they've had a costly procedure done. A cavity removal procedure, for example, may cost between $300 and $400, and without good insurance a patient may pay close to 3/4 of the cost for this procedure.
Then on top of this, policyholders have to pay high deductibles each year, and in return most get, at the best, adequate dental care. This is why so many dental insurance policyholders are giving up their policies and pursuing alternatives. The complication of the payment structure and the inadequate financial support so often given are neither worth the costs nor the frustration that's all too often now associated with holding a traditional dental insurance policy.
Dentbenefits Has Offices In And Around NYC
With more and more individuals recognizing all the good things associated with Dentbenefits' system, Dentbenefit offices are popping up in and around NYC to meet the demand. Those who live close to a Dentbenefits office are at a distinct advantage, because they have access to high-quality dental care without any of the hassles and unnecessary costs that are associated with traditional dental insurance. Some dental plans don't even cover routine checkups and cleanings, and what good is dental insurance if a policyholder can't even get these most basic procedures performed for discounted rates?
Individuals who care about their dental hygiene and their financial well-being are seeking alternatives to traditional dental insurance, and meeting this need is Dentbenefits. Right now, they're proudly offering a unique, popular, and subscription-based approach to dental care!