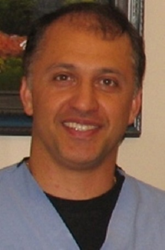 Torrance, CA (PRWEB) July 17, 2017
According to a 2016 Gallup poll, one out of eight American adults uses cannabis recreationally. Recreational cannabis use has increased significantly as one out of five Americans lives in a state where recreational cannabis use has been legalized. However, frequent cannabis use might have serious long-term effects for a person's smile. Torrance dentist Dr. Robert Mondavi comments on a recent study linking the use of cannabis to an increased risk of periodontal disease. 
Periodontal disease refers to an inflammatory condition that occurs in response to an oral bacterial infection. Without treatment, periodontal disease can lead to the destruction of gum and bone tissue and the loss of teeth. It has also been linked to significant general health issues, including cardiovascular disease, pregnancy complications and dementia. 
The study, which was published in the "Journal of Periodontology," revealed that frequent recreational cannabis use could increase the risk of periodontal disease. Researchers from the Columbia University School of Dental Medicine analyzed data from nearly 2,000 American adults, more than a quarter of whom used cannabis at least once in the previous year. Those who smoked marijuana more frequently had deeper spaces between their teeth and gums, a common sign of periodontal disease, than those who rarely smoked or did not smoke at all. 
More research is needed to better understand this link and to determine if the same findings would apply to the use of medical marijuana. 
"The field of dentistry is always changing, and because of that, I strive to stay up-to-date on leading-edge techniques and treatments," Dr. Mondavi said. "I'm always looking for ways to advance whether it be from continued courses, other dentists or through hands-on experience." He offers extensive periodontal therapies, including scaling and root planing, a conservative treatment option for early stage periodontal disease, as well as pocket reduction surgery and other techniques for more advanced conditions. 
About Dr. Robert Mondavi
A graduate of the University of the Pacific, San Francisco, School of Dentistry, Dr. Mondavi completes advanced courses regularly to ensure he remains at the forefront of modern dentistry. He offers extensive treatment options, including tooth-colored fillings, ceramic inlays and onlays, dental implants, periodontal treatments, dentures, night guards, athletic guards, root canal therapy, Invisalign treatment, dental veneers, smile makeovers and restorative treatments.