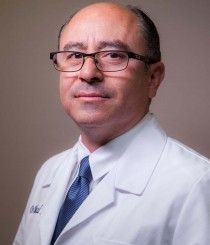 Houston, TX (PRWEB) December 27, 2016
Dr. Behzad Nazari, dentist in Houston, announces that his dental office is now offering a promotion on Invisalign for a limited time. Just in time for the New Year, patients can get Invisalign for as little as $2,899. Some restrictions may apply. For more information about the promotion, patients can contact Antoine Dental Center.
Invisalign remains one of the most popular choices for straightening teeth discreetly. With the current reduction in price at Antoine Dental Center, Invisalign is an option for even more patients seeking a better looking smile and the health benefits that come with it.
Rather than using metal brackets and wires, Invisalign uses clear plastic aligners that are worn over the teeth. In addition to being virtually invisible, these aligners are more comfortable than conventional braces, and give patients better support for oral health. Invisalign is also faster at straightening teeth. While metal braces take an average of two years to work, treatment with Invisalign is complete in twelve to fifteen months for many patients. Some bite problems, including severe rotation and vertical position irregularities, cannot be treated with Invisalign. Patients must receive a dental checkup and exam to determine their eligibility for this treatment.
Antoine Dental Center provides patients with many orthodontic and other types of treatments. For straightening their teeth, eligible patients can choose from traditional metal braces, lingual braces, Incognito braces, and self-ligating braces in addition to Invisalign. The office also offers TADS and Propel orthodontics, which both speed treatment. Other types of treatments offered include restorations, such as fillings, cosmetic treatments, including veneers and tooth whitening, and periodontal care. Tooth replacement can be performed with dental implants, bridges, and dentures.
Dr. Behzad Nazari has been treating patients at his Houston office for eighteen years. Dr. Nazari originally graduated from Texas Southern University in 1991 and worked as a Registered Pharmacist before attending University of Texas at Houston Dental Branch in 1998, where he graduated with honors. During his dental career, Dr. Nazari has advanced his skills through a number of continuing education programs. Today, Dr. Nazari is a reputable member of several dental organizations, and emphasizes preventive care in his work to help patients achieve optimal oral health for life.