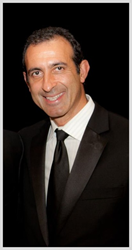 Northridge, CA (PRWEB) August 17, 2015
Northridge Dental is now offering complimentary teeth whitening trays to new patients. For a limited time only, new patients can take advantage of this special offer on their first visit. Teeth whitening trays are customized to fit, which maximizes contact between the whitening solution and the teeth. Personalized trays offer a comfortable fit and minimize the risk of soft tissue irritation, which can occur with mass market trays.
Dr. Arami works with Dr. Ariz and a team of dental specialists to coordinate patient care. They offer the complete spectrum of dental treatments and procedures, including:

Preventive care
Routine dentistry
Restorative dentistry
Oral surgery
Endodontics
Orthodontics and Invisalign
Cosmetic dentistry
Teeth whitening trays are an extremely popular option that can lighten the color of teeth in eight or more shades. It is often used when patients have surface stains or deeper discolorations that leave their teeth yellow, brown or otherwise discolored. The teeth whitening trays available through this offer are a great way to get professional results without the professional price. Patients will slip the custom-fit mouth trays, which are filled with a special prescription-strength bleaching gel, over their teeth according to directions. The peroxide-based bleach works by penetrating the tiny pores in the enamel and breaking up the stains. The trays are used for a specified period, and the teeth will gradually lighten in color.
About Northridge Dental
Dr. Shahdad Arami is a graduate of UCLA's School of Dentistry. During his general practice residency, he focused on treating medically compromised and dental phobic patients. He has a warm, friendly personality that puts even the most anxious patients at ease. Today, Dr. Arami is a member of the California Dental Association and the American Dental Association. Dr. Farshid Ariz, periodontist in Northridge, is a graduate of Boston University's School of Dentistry. He completed his Certification of Advanced Graduate Studies in periodontics and has held the title of Assistant Professor to Advanced Periodontics at USC's School of Dentistry. Dr. Ariz is a member of the American Academy of Periodontology and the American Academy of Osseointegration. He is considered an expert in full mouth reconstruction, aesthetic periodontal surgery and aesthetic implant surgery.