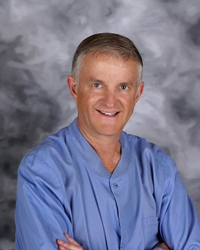 Agoura Hills, CA (PRWEB) June 05, 2017
Agoura Hills dentist, Dr. Philip Shindler, is now offering complimentary oral cancer screenings. Nearly ten thousand people die every year as a result of oral cancer, a disease that has a five year survival rate of just sixty percent. Oral cancer can appear anywhere in the oral cavity, including the inside of the cheeks, the tongue, the floor of the mouth, the hard palate, the lips, the soft palate, and other parts of the mouth.
Symptoms can be easy to overlook until the condition has spread, which is why regular dental exams and screenings are so important. Symptoms of oral cancer can include:

Red or white patches
A sore that does not heal
Numbness in the mouth
Unexplained pain or tenderness
Difficulty chewing or swallowing
A sore throat that lasts more than two weeks
Constant hoarseness or a change in voice
The risk of oral cancer may be higher in those who drink heavily, smoke, or are older than fifty. Men are twice as likely to develop oral cancer as women, and those who are HPV-positive are also at a higher risk.
Regular oral cancer screenings can help identify potentially precancerous or cancerous lesions. During this complimentary screening, Dr. Shindler will ask patients about their medical and dental history and about any new or unusual symptoms they may have noticed. He will then carefully examine their oral cavity, including the soft tissues on the pharynx, tonsils, tongue, floor and roof of the mouth, and other areas.
Dr. Shindler offers comprehensive dental care, including CariFree, white dental fillings, porcelain veneers, porcelain crowns, Kors teeth whitening, and Invisalign. During a consultation appointment, he can explain their options and provide them with recommendations for future treatments. Dr. Shindler's dental office is located at 30200 Agoura Rd. Suite 180 in Agoura Hills 91301.
About Dr. Philip Shindler
Dr. Shindler graduated from the school of dentistry at WITS University in South Africa, where he grew up, and completed a postgraduate program at UCLA when he immigrated to California. He works side-by-side with his wife Beverly and is an avid volunteer at the Wildlife Way Station. He is a member of the American Dental Association, the California Dental Association, the Conejo Valley Academy, and the Alpha Omega Dental Society.