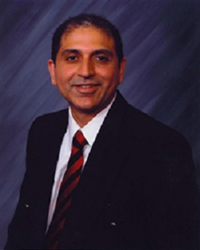 Northridge, CA (PRWEB) May 31, 2017
Northridge dentist, Dr. Ramin Assili, and Dr. Michel Elyson, announce that they are now offering an Invisalign promotion for a limited time. Presently, patients can get Invisalign for just $3,395, including a complimentary consultation. This offer cannot be combined with any other offers, and expires June 30, 2017. With the lower price the office is presenting, more patients may find that they can afford one of the most popular and discreet orthodontic treatments available today.
Invisalign benefits related to appearance are noted most frequently and are easily a top reason patients choose this treatment over other types of braces. Certainly, the clear Invisalign aligners are virtually invisible when worn. However, Invisalign also offers other advantages. For example, the ability to remove the aligners means that patients can more easily brush and floss their teeth, aiding their oral health more effectively in the process. At the same time, Invisalign is known for its comfort, which is thanks to the smooth aligners. Finally, Invisalign offers faster treatment time compared to other types of braces. While metal braces take an average of two years to straighten teeth, Invisalign works in an average of fifteen months.
Many dental services are offered at the office of Dr. Elyson and Dr. Assili. Available treatments include several options in general dentistry, including exams, teeth cleanings, root canal therapy, and tooth-colored fillings. Cosmetic treatments are also offered, including teeth whitening, porcelain veneers, and bonding. Besides Invisalign, the office provides metal braces, lingual braces, ceramic braces and more for straightening teeth. Finally, patients have access to dental sedation, children's dentistry, dental extraction, laser dentistry, and treatments for TMJ and sleep apnea.
Dr. Ramin Assili earned his Bachelor of Science degree in Biochemistry at California State University, Northridge. Dr. Elyson earned his Bachelor of Science degree in Chemistry at the same university. At UCLA in 1992, the dentists earned their DDS degrees. Both dentists have received significant postgraduate training in various dental specialties, such as dental implantology, sleep medicine and cosmetic dentistry. Dr. Elyson and Dr. Assili are reputable members of the American Dental Association and several other professional organizations in their field.