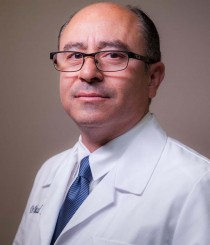 Houston, TX (PRWEB) May 31, 2017
Houston dentist, Dr. Behzad Nazari, announces that his dental office, Antoine Dental Center, is now offering complimentary consultations for braces for a limited time. The office provides many options to make it easier for patients to receive orthodontic treatment. These include a range of financial options, as well as appointments during late evening hours and on Saturdays. With same-day appointments and treatments also available, the office makes treatment simpler for patients with busy schedules. The combination of complimentary braces consultations and many options makes orthodontic treatment easier for individuals who need bite correction.
Braces deliver numerous benefits to patients who receive them. Many patients seek braces for cosmetic improvements. With straighter teeth, patients frequently feel more confident in their appearance and enjoy smiling more. Health of the teeth and gums is also improved by braces. Once the teeth are straight, they tend to harbor less plaque and bacteria, which lowers risks of not only cavities, but gum disease as well. Proper fit between teeth also can reduce tooth wear and decrease risks of cavities. Finally, tooth loss and TMJ are less likely to occur after orthodontic treatment.
Many types of braces and other treatments are offered at Antoine Dental Center. The office provides a full selection of general dental care, including tooth-colored fillings, dental implants, check-ups, and cleanings. Cosmetic treatments, such as teeth whitening, are also available. Orthodontic treatments at Antoine Dental Center include conventional and discreet treatments. Traditional metal braces are available alongside lingual braces, Incognito braces, self-ligating braces, and Invisalign. TADS and Propel Orthodontics are also offered to increase the rate of treatment with different types of braces.
Dr. Nazari has been treating Houston patients for eighteen years. Before he became a dentist, Dr. Nazari graduated from Texas Southern University in 1991 and worked as a Registered Pharmacist. Dr. Nazari earned his Doctorate of Dental Surgery with honors at University of Texas at Houston Dental Branch in 1998. A reputable member of several dental organizations, Dr. Nazari has completed more than 1,800 hours of postgraduate training, enabling him to offer an even wider range of new treatments to his patients at Antoine Dental Center.