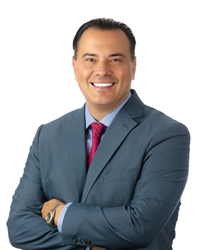 WAYNE, N.J. (PRWEB) April 14, 2020
JK Consulting Group hosts an online training offering general dentists and dental specialists the steps they should take to stay successful during the COVID-19 outbreak. Over 15 dental practices from across the nation took part in this meeting. Founded in Wayne, NJ by Jeff Kovatch, JK Consulting Group has become a trusted source for small, mid-sized, and large businesses in the hospitality and healthcare fields with particular experience in the dental industry. From the onset of the coronavirus pandemic, dental clinicians have turned to this seasoned consulting firm for guidance.
JK Consulting Group offers capital and operational resources for small single-owner practices as well as Dental Service Organizations (DSO) through a team of experienced private equity professionals and Industry Operating Advisors. Proven advertising, innovative marketing, and honest consulting are staples for this team. Kovatch, CEO of JK Consulting Group, led their recent training by providing tactics dental clinicians should be following in order to stay successful during the coronavirus outbreak. After the meeting concluded, he also held one-on-one strategy sessions, offering tailored advice.
Kovatch and his team believe that now is not the time for complacency, it is the time to be even more flexible and available for patients. If practices are able to stay open for emergency dentistry services, they should. This will relieve their local hospitals and help maintain their patients' oral and overall health when they need it most.
Tele-dentistry is playing an important role in healthcare now as well. Kovatch recommends dentists and dental specialists including periodontists and oral surgeons, to maintain contact with current and potential patients through phone and virtual consultations. Doctors can make their expertise available virtually, pre-screening patients for emergency care as well as elective treatments that can be scheduled in the future.
Marketing and advertising were also discussed during this training. JK Consulting Group recommends, even to those who cannot currently accept patients, to maintain marketing campaigns with an honest branding strategy. Potential patients are consuming digital advertising now, more than ever; Kovatch encourages dentists not to hide from this opportunity to connect with them.
JK Consulting Group understands how complex running a dental practice can be during this time. From information on the Economic Injury Disaster Loan (EIDL) and Paycheck Protection Program (PPP), to developing an advertising campaign that uses the right message in a time of crisis, JK Consulting Group offers the guidance many dental practices need right now.
To learn more about JK Consulting Group or their recommendations on how businesses can stay successful during COVID-19, call 973-809-5466.
About JK Consulting Group
JK Consulting Group brings over three decades of experience partnering with small, mid-sized, and large companies across the country. Jeff Kovatch, founder and CEO, has proven experience in the healthcare, hospitality, and dental fields and leverages his expertise as a multi-talented business growth visionary with each new partnership. JK Consulting Group takes a hands-on approach to consulting whether through mergers and acquisitions, marketing and sales, facilitation of investments, or tailored coaching and training regimens. Those interested in partnering with an innovative and experienced consultant can call 973-809-5466 or visit http://www.jkconsultinggroup.com to learn more.