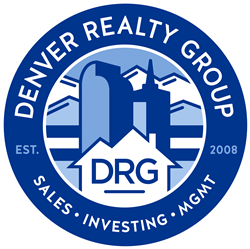 DENVER (PRWEB) November 08, 2019
Denver Realty Group ("DRG"), through its affiliate, has recently acquired a residential property portfolio in Norman Oklahoma. The properties, known as Broadmoor 24 and Plaza 24, consist of 165 total units. Located just south of Oklahoma City, Norman is a strong, growing sub-market where properties of this class are rarely available. DRG has been active in the Oklahoma real estate market for some time and is pleased to expand to the Norman market. With this acquisition, DRG now has a portfolio of 768 residential units in Oklahoma.
DRG has a newly formed management team in Oklahoma, and has implemented robust management practices and operational efficiencies that will support further expansion. The Oklahoma residential market has strong rental growth rates and its property values are outperforming the national average. As such, DRG is optimistic about the market and continues to evaluate new opportunities in a measured and disciplined way.
About Denver Realty Group:
DRG is a full-service real estate business based in Denver, CO, and expanding nationally. The company is comprised of three main operating businesses: Property Management, Investing and Brokerage.
Property Management: DRG operates a full-service property management business, serving both affiliated and third-party owners of properties ranging from single family homes through large apartment complexes and retail properties.
Investing: The DRG Principals serve as anchor investors, investment advisors, and property managers to nine investment partnerships which collectively own over 30 apartment buildings comprising over 1,200 apartment units, ranging in size from 10 to 100+ units.
Brokerage: DRG also operates as an independent brokerage business, with agents transacting a wide array of commercial and single-family properties. The brokerage currently consists of 40+ brokers and has transacted over $100 million in property value in each of the last 5 years.