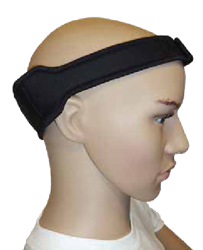 Boosting the blood flow with Dr. Allen's Device for Head and Brain can improve elderly brains' performance, relieving symptoms of cerebrovascular disease.
London, GB (PRWEB) August 19, 2014
The lack of sufficient blood flow affects the brain tissue and may cause different disturbing symptoms, such as depression, tiredness, dizziness, memory loss and fatigue, which can impair the ability of men and women to work and socialise, and undermines their independence and quality of life. A new therapeutic Dr. Allen's Device for Head and Brain Care provides an effective treatment for the signs of cerebrovascular disease by improving blood circulation locally and, moreover, is free from adverse side effects, reports Fine Treatment.
Blood is what brings the energy to the brain, and the loss of brain function usually results from the impaired blood flow. Researchers are, therefore, looking for a remedy that can improve it. For instance, when a team of researchers at Harvard studied elderly people at risk of vascular dementia, the loss of brain function that results from impaired blood flow, they found that cocoa improved blood flow to the area of the brain involved in cognitive functions such as memory and thinking, states the article, 'Cerebral Blood Flow and Mental Processing: The Case for Cocoa,' published in the site 'the Doctor will see you now.'
'However authors of the research have agreed that drinking two cups of hot cocoa every day does not mean that cocoa improves neurovascular coupling,' notes Dr. Simon Allen. 'Age related changes in the brain structure should have a long-term therapy and a new device, which can be worn easily 24/7 and working all the time.'
Due to aging, blood circulation in the brain worsens gradually. According to the article, 'Older Adults with Depression May Be More Vulnerable to Accelerated Brain Aging,' dated August 07, 2014, researchers from the University of Pittsburgh School of Medicine found that people age 65 and older with major depression have double the risk of developing dementia in the future compared with those who have never had the mood disorder.
"Thermobalancing therapy provides a gentle increase of blood circulation in the brain improving the wellbeing of a user at any age," comments Dr. Simon Allen. "Boosting the blood flow with Dr. Allen's Device for Head and Brain Care can improve the brain's performance, relieving the worrying symptoms of cerebrovascular disease."
For details, please visit Fine Treatment at http://finetreatment.com/brain-and-head-treatment/.
About Dr. Simon Allen and Fine Treatment:
Dr. Simon Allen, MD, PhD, Academician, member of the ATA, is a highly experienced medical professional. His specialty is in internal medicine. He has treated a wide range of chronic diseases, including patients after a heart attack, stroke, with kidneys problems, including kidney stones disease, prostate and spine conditions, as well as metabolic disorders.
Fine Treatment ensures international availability of Dr. Allen's Devices for the treatment of chronic prostatitis and BPH, coronary heart disease, for dissolving kidney stones, for a powerful relief of upper and lower back pain and sciatica, as well as for natural brain function support.