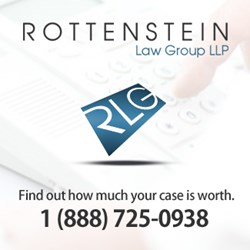 (PRWEB) November 29, 2013
DePuy Pinnacle hip implant lawsuits are progressing in a consolidation of cases in federal court in Texas, according to court documents. The Rottenstein Law Group LLP, which maintains the Pinnacle informational website http://www.metalhiplawsuitattorney.com, notes that two important meetings are coming up in early December.
On Dec. 5 and 6, court-appointed special master James Stanton will conduct hearings on certain motions of remand involving Pinnacle lawsuits removed from state courts in California, New Jersey and Maryland, according to court documents (In re: DePuy Orthopaedics Inc., Pinnacle Hip Implant Products Liability Litigation; MDL-2244, U.S. District Court for the Northern District of Ohio).
"We are pleased that the 5,000 lawsuits in this multidistrict litigation are moving along," said Rochelle Rottenstein, principal of the Rottenstein Law Group LLP.
Johnson & Johnson subsidiary DePuy Orthopaedics has been in the news recently because J&J agreed to a multibillion dollar DePuy ASR settlement last week as a means to resolve a majority of the ASR metal-on-metal hip implant lawsuits pending, according to a Nov. 20 New York Times report.* The agreement to settle with those who underwent revision surgery sets aside at least $2.5 billion. DePuy recalled the ASR in 2010. To date, there is no indication of a mass Pinnacle settlement.
The Pinnacle, which is still on the market, could cause some alleged side effects when a metal liner is used. Side effects could include metallosis, which is metal poisoning an implantee's bloodstream, according to court documents. There is also the possibility for the loosening of the device just a few years after implantation.
The Rottenstein Law Group LLP encourages those who believe they have suffered from the Pinnacle's alleged side effects to visit its FAQ page to learn more about DePuy Pinnacle hip lawsuits and side effects, and how to contact an attorney for a free consultation.
Bellwether Trials Scheduled
Last month, Judge Ed Kinkeade issued an order staying several DePuy Pinnacle lawsuits, pending the completion of bellwether trials scheduled to begin in September 2014, according to court documents.
At the time, Rottenstein explained that "in order for the bellwether trials to be meaningful, the rest of the cases have to be put on hold for a bit. When the bellwethers have been tried—or settled' and everyone can see which way the wind is blowing, so to speak—all the other cases can proceed."
*nytimes.com/2013/11/20/business/johnson-johnson-to-offer-2-5-billion-hip-device-settlement.html?_r=0
About THE ROTTENSTEIN LAW GROUP LLP
The Rottenstein Law Group LLP is a New York-based firm that represents clients nationwide in mass tort actions. The firm was founded by Rochelle Rottenstein, who has more than two decades of experience as a lawyer, to represent clients hurt by defective medical devices and medications. (Attorney advertising. Prior results do not guarantee a similar outcome.)
Contact:
The Rottenstein Law Group LLP
Rochelle Rottenstein, Esq.
321 W. 44th Street
# 804
New York NY 10036
(212) 933-9500 (office phone)
(212) 933-9980 (facsimile)
rochelle (at) rotlaw (dot) com
plus.google.com/106070664376281033016
###