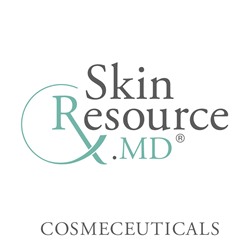 With the collaboration of our nursing staff we were pleased to discover that our everyday treatments given in the clinical setting could reach a much wider customer base outside of San Diego, and add to the healing process of people in their own homes
SAN DIEGO (PRWEB) September 12, 2019
Skin Resource.MD, a line of skin-care products created by board-certified dermatologists and based out of San Diego, California, launched two new kits to its line, designed to provide rapid healing and relief to patients who have had laser, PDT (photo-dynamic therapy, or blue light), and/or cryosurgery treatments. The products were created by practicing dermatologists and assembled into kits by practicing nurses in the Grossmont Dermatology Medical Clinic in San Diego.
Skin Resource.MD products are regularly used after each procedure at Grossmont Dermatology Medical Clinic, and the medical team combined additional newly-formulated products into take-home kits that provide comfort and help with patients' healing. Utilizing this practical and successful post-treatment care in clinic prompted the company's founders to provide the kits online for broad availability for all who have similar cosmetic or skin cancer-treatment procedures.
"Skin Resource.MD was founded on the principle that medically created skin-care products should be accessible and affordable to all," said Paul B. Dean, founder and chief medical director of Skin Resource.MD. "With the collaboration of our nursing staff we were pleased to discover that our everyday treatments given in the clinical setting could reach a much wider customer base outside of San Diego, and add to the healing process of people in their own homes."
The Post-Treatment Kits:

Post-Laser Treatment Kit. Designed to calm and soothe sensitive post-laser treated skin and includes: Total Facial Cleansing Gel (8.45 fl. oz), Hyaluronic Moisture Boost Serum (1.12 oz), Ultra Rich Bio Lipid Cream (2 oz) for $76.00.
These products combined provide full relief post procedure. Together they reduce redness and itchiness, provide moisture and can help lessen the appearance of scarring. Includes: Total Facial Cleansing Gel (8.45 fl. oz), Hyaluronic Moisture Boost Serum (1.12 oz), and Oil Free Antioxidant Facial Moisturizer (6 fluid oz), for $56.00.
Dr. Dean started Skin Resource.MD more than 25 years ago in response to his patients' needs for an affordable skincare line without irritants or fragrances. Skin Resource.MD prioritizes key ingredients that are beneficial and high in antioxidants, and none of the products are tested on animals.
For more information about Skin Resource.MD, go to https://skinresourcemd.com/
About Skin Resource.MD
Skin Resource.MD (SRMD) cosmeceuticals was founded by board-certified dermatologists and practicing in San Diego for more than 25 years. SRMD products are doctor-formulated, fragrance free, involve no animal testing, and are manufactured earth friendly. As an online marketplace, SRMD passes savings onto customers, broadening access to excellent skin care products for all skin care needs. SRMD seeks to help all patients navigate the overwhelming amount of information on skin care products and ingredients, and encourages a simple regime with specialized products for patient distinct needs and skin conditions. https://skinresourcemd.com/