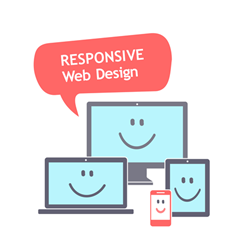 Web design is responsive design. Responsive web design is web design, done right.— Andy Clarke
(PRWEB) February 26, 2014
Coupling form with function, the brand new website from the photo editing service SmartPHOTOeditors not only showcases the network's superb image skills and passion for the art of photography, it is also built in accordance with the very latest thinking on responsive web design.
A term coined in response to the increasing demand for businesses to have a web site that looks good and is as accessible from mobile devices such as tablets and cell phones as it is from the more traditional desktop and laptop, responsive web design is the principle of creating a site that recognizes and adapts to the user's environment. Typically a mix of style sheets, grids and intelligent lay outs behind the scenes, a responsive web site will display seamlessly giving users accessing the domain from any device a seamless, user-friendly and device-appropriate experience.
By investing in a responsive web design for their brand, SmartPHOTOEditors is able to take its brand mobile and adapt its online space to suit its user's needs, rather than requiring potential clients to change their viewing medium to suit the site. An A List Apart article by web designer Ethan Marcotte likened responsive web design to architecture, drawing the example that those designing buildings don't create a brand new space for each type of user they want to attract, so why should web designers build a separate site for each type of device?
SmartPHOTOEditors have embraced this philosophy with the launch of their utterly responsive new site in order to stay at the cutting edge of the digital industry and offer clients the convenience of being able to research or order services with the same sublime ease whether they are at a desk or on the commute.
Marketing Manager said, "As a trusted name in photo editing outsourcing, it is vitally important to us that our site is accessible and displays correctly on any size of screen and on any device. Appearance is of course intrinsic to what we do and as we place such a premium on the final product, it was clear that our site needed to be responsive in order to fully communicate our brand values.
"We have kept a close eye on the mobile internet revolution and feedback from our clients suggests that quite often, they will order a service such as image retouching in a rush on the way to another job – this means they must be able to access and use our site with the same ease on a cell phone and tablet as they can when they are in their office. We are delighted with the look and feel of the new design and its robust functionality."
To book high-quality photo editing services and to find out more visit http://www.smartphotoeditors.com from any internet enabled device.
About SmartPHOTOEditors
SmartPHOTOeditors is a web network of Flatworld Solutions who have provided an unparalleled service for over 12 years across Europe, the U.S, Australia and New Zealand. Founded on the premise to 'deliver the highest quality product so clients can excel in their business', the company goes the extra mile to satisfy customers with quick and friendly service at low personal costs. SmartPHOTOEditors have a true passion for photography, and their regularly-updated website offers aspiring photographers advice and inspiration on all subjects from taking pictures in the rain to choosing a strong social media profile photo.
Editor's Note: Issued by Dakota Digital. Please contact Rebecca Appleton for further information. Email: Rebecca(at)dakotadigital(dot)co(dot)uk or Tel: 01623 428996.