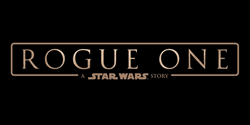 MAY THE FOREST WHITAKER BE WITH YOU."
Chico, CA (PRWEB) August 16, 2016
Artistic collective Design By Humans is offering original designs, some exclusive, in their officially licensed Star Wars store in time for the upcoming movie release of Rogue One: A Star Wars Story. As there are a lot of new characters to center designs around, this means there will be a lot of new Star Wars Rogue One shirt designs to add to the already stunning Star Wars store!
There are new shirt designs being added all the time, and since there are new characters being introduced constantly these days, the store will only keep expanding! Tees are always a great choice for the avid Star Wars fan, and this collection puts a fresh spin on the whole franchise. Old characters and new, combinations of the old story and the new ones are always coming out.
Rogue One will bring with it old and new characters; Mon Mothma from the old movies, Jyn Erso coming in as the new/old face of the Rebellion. This is a new story but it's from the time frame of the old movies, so there will be plenty of opportunities to capitalize on the old characters and particularly the new with brand new Star Wars Rogue One shirts! T-shirts in this collection have always had a broad range, and the older designs are still available. R2-D2, BB8, and C-3P0 are all over the Star Wars store for robot representation.
The Millennium Falcon designs are still all over the officially licensed Star Wars store, and Han Solo, Princess Leia, and Luke Skywalker still feature prominently in the store as they do in the franchise! Darth Vader, everyone's favorite supervillain returns nearly 2 pages of results on the DBH website. Whether a t-shirt purchase is a gift or simply a treat, designs of all sorts will be available.
DBH also frequently hosts Star Wars themed giveaways, with a wide range of items from the movies themselves to the Battlefront game codes for a variety of consoles.
Front End Developer/UI Designer for DBH, Brent White is very excited about the Star Wars Rogue One designs. He says "MAY THE FOREST WHITAKER BE WITH YOU."
About Design By Humans
DBH is a collective of gifted and creative people who take their inspiration from their surroundings. Over 15,000 of these fantastic artists share their imaginations with everyone by designing unique creations which can then be purchased on anything from stickers and wall art to phone cases and t-shirts. Because of the way this collective works consumers have easy access to unique art, and the artists themselves have an excellent space from which to promote their work. Artists use their individual stores to display their artwork which fans can then purchase on the item of their choice.
Design By Humans has created a culture full of a vibrant creative spirit that is expansive and inclusive. They are a passionate society filled with artists of all styles and ideas.
Design By Humans is online at http://www.designbyhumans.com, http://www.designbyhumans.com/shop/StarWars/new/, and can be followed on Facebook at /DesignByHumans, on Instagram @DesignByHumans, with #designbyhumans, and on Twitter @DesignByHumans.