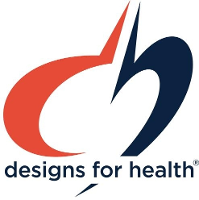 As consumer interest in health and wellness continues to grow, we are noticing the trends that are gaining traction are focused on consumers personalized goals.
PALM COAST, Fla. (PRWEB) February 04, 2020
The health and wellness industry is buzzing with exciting new trends, many of which are related to personalized health and wellbeing.
"As consumer interest in health and wellness continues to grow, we are noticing the trends that are gaining traction are focused on consumers personalized goals. With innovative wellness options becoming increasingly more accessible to everyone, what was once a niche segment, is now a fully integrated healthy lifestyle market," says Neil Mercado, Chief Marketing Officer at Designs for Health (DFH).
Designs for Health predicts the five top trends that are poised to transform the health and wellness industry in 2020.
Longevity
With an ever-growing aging population, many patients and consumers are seeking ways to increase optimal longevity and improve their healthspan—the ability to live longer, healthier lives void of chronic disease. Simultaneously, researchers are beginning to gain a better understanding of the mechanisms that drive the aging process, offering potential strategies for maintaining robust health into later years. A unique compound Geranylgeraniol is at the heart of cellular energy generation, protein, and micronutrient production that imparts key physiological benefits that may support healthy aging. According to Jason Bosley-Smith, MS, LDN, CNS, FDN, and Director of Education at DFH, "It's like turning back the clock as it helps balance the body's decreased production of GG, associated with the use of common prescription drugs."DFH Annatto-GG™ 150 provides 150 mg of geranylgeraniol (GG), in a patented form that is extracted from annatto seeds. As well as helping support the maintenance of healthy muscles and bones, healthy mitochondrial function and metabolic health, it also supports skin health, one of the first places that begin to show signs of aging by helping fight acne and psoriasis.
Self-Care
Consumers are beginning to recognize that paying attention to their needs can be used to promote a healthier lifestyle. The benefits of focusing on self-awareness—of tuning into your body and taking the time to nourish it properly—are profound: Research suggests that the more we practice self-care, the more confident, creative and productive we are. Now, as people are more open to having discussions about their health struggles, more opportunities for healing and recovery are created. Similarly, they are realizing that their mental health is just as important as their physical health. The last two years have seen the conversation rapidly and very publicly move towards an acceptance and understanding of mental health issues. As a result, one of the key trends in the mental health space is now on boosting resilience, the key factor proven to reduce the likelihood of developing mental health issues. It is about prevention rather than cure.
Children's Health
The health of children is paramount to parents. With recent revelations around contaminants in baby food and the continuing childhood obesity epidemic, a growing desire for reputable nutritional support for kids and adolescents will be an increasing trend among consumers. According to a nationally representative survey of American children and adolescents, about a third of children in the United States use dietary supplements. That number is likely to grow as teens participate in sports and explore nutritional strategies for enhancing performance or supporting foundational nutrition. In terms of supplement form or delivery system, Jason Bosley-Smith notes that, "Many children are unlikely to respond favorably to capsule or large tablet, gummies present a growing trend and opportunity, where effective formulas can be delivered in an ideal application using healthier alternative sweeteners such as allulose. Multi-vitamins, immune support and brain supportive nutrients are prime candidates for pediatric formulation, along with pediatric-appropriate probiotic strains."
Personalized Nutrition
2020 will be the year of personalized nutrition where science and new technologies identify what products are best for consumers—not only for weight management but, more importantly, to boost overall health and wellbeing. As one-size fits all health and wellness continues to fade out, consumers will look to brands to help them achieve their personal health and wellness goals, together with preferences for delivery systems. Advancements in technology will bring personalized wellness to the forefront and provide new health tech for tracking our wellness. In 2020 DFH will be launching an innovative digital health app, Well World, a dynamic platform designed to promote and track clean eating, health and fitness goals for patients, with personalized plans curated by their health care practitioners. With the objective to empower wellness, Well World will serve to simplify the process of program management and patient engagement, making it easier for practitioners to manage patient plans and intervention. According to Mercado, "This easy-to-use app makes it a snap for patients to track their progress and achieve better results. By following the lifestyle recommendations provided by their practitioner, in conjunction with indicating weight loss, sleep, exercise, water intake and meditation goals, Well World creates a space where health goals can become a reality."
Slowing Down and Keeping Wellness Stress-Free
Think wellness retreats and opportunities to disconnect. Wellness retreats are a great way to combine travel getaways with relaxation and pampering for stress relief. There are many negative effects stress can have on the body, both mentally and physically, with insomnia, lack of focus, and even illnesses to name just a few. Studies into the effects of massage therapy have shown that this therapeutic practice can decrease cortisol, the body's stress hormone, as well as inducing changes in the brain's EEG activity, including a healthy regulation of emotions. Digital detoxing is also essential to our wellbeing. Excessive hours of screen time daily can be related to symptoms of insomnia and depression. So, treating yourself to a weekend away full of massages and pampering, where you can't constantly check emails and social media could do wonders for your general wellbeing!
What the trends are telling us is that consumers are ready for change in 2020. People want to be proactive about their health and wellness as they expect to be living long, vibrant, productive lives.
About Designs for Health:
Family-owned Designs for Health offers high-quality dietary supplements and functional foods to healthcare professionals and their patients. Guided by its founding philosophy of "Science First," the company holds an unwavering commitment to creating research-driven formulations with meaningful quantities of therapeutic ingredients that maximize the potential for successful health outcomes. For 30 years, Designs for Health has been many healthcare professionals' trusted source for not only product innovation, but also leadership in clinical education and practice development solutions. To learn more, visit https://www.designsforhealth.com or call 800.847.8302.
For media inquiries, please contact Giselle Chollett at giselle@adinnyc.com.