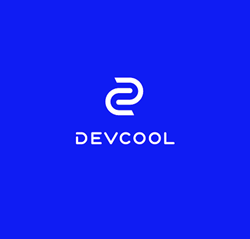 PLEASANTON, Calif. (PRWEB) February 06, 2019
Devcool Inc, a trusted technology and business solutions provider for America's top healthcare companies, announces that it has improved information technology savings and faster deployment for the Epic upgrade at UCI Health, an academic health system in Orange County, California. The company develops robust EPIC implementation practices for large multi-facility networks and academic medical centers, including optimization, upgrade, acquisition and migration to new EHR systems.
"DevCool team has demonstrated deep Epic knowledge and excellent customer satisfaction." said Sandeep Deokule, CEO of Devcool, Inc." Our Epic practice has now established itself as a cost-saving alternate against its competitors."
As the primary UCI Health vendor for Epic implementation consulting, Devcool, Inc. has provided more than 15% savings in IT spend and 20% faster deployment in the recent successful stabilization and double upgrade for UCI Health, Deokule said. The upgrade was for various EPIC offerings across ancillary and specialty systems.
UCI Health went through the successful double upgrade to Epic in 2018.
"UCI Health needed a consulting practice with highly qualified EPIC staff, strong recruitment practices, transparency, and the ability to connect with the system's executive leadership team", said Charles Podesta, CIO, UCI Health. DevCool was able to provide those key elements and help UCI Health achieve a successful double upgrade.
UCI Health is an academic health system that serves a region of nearly 4 million people in Orange County, western Riverside County and southeast Los Angeles County and comprises the clinical enterprise of the University of California, Irvine. UCI Medical Center in Orange, Calif., includes a 417-bed acute care hospital that provides tertiary and quaternary care, more than 40 ambulatory and specialty medical clinics, and behavioral health and rehabilitation services. UCI Medical Center features Orange County's only National Cancer Institute-designated comprehensive cancer center, high-risk perinatal/neonatal program and American College of Surgeons-verified Level I adult and Level II pediatric trauma center and regional burn center.
Founded in 2007, DevCool has offices at Pleasanton, Sacramento, Los Angeles. For more information, please visit http://www.devcool.com.