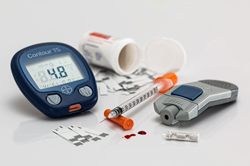 Viewpoint is proud to use its platform to share the stories of individuals affected by diabetes and the medical innovators behind life-improving treatments and research
FORT LAUDERDALE, Fla. (PRWEB) November 24, 2020
The educational program issued on Public Television, Viewpoint, hosted by actor Dennis Quaid, works alongside media developers to produce content to bring awareness to diabetes. The show will feature leading experts and institutions actively working to shed light on the illness and up-and-coming available treatments.
Globally, 463 million adults have diabetes, and this statistic is expected to grow. While many adults are diagnosed with diabetes, more and more children and teens develop the disease due to obesity, affecting 1.1 million children and adolescents. Type 2 diabetes can lead to heart disease, blindness, stroke, gum infections, and blindness, while Advanced Type 2 diabetes can lead to the requirement of amputating limbs that discontinue receiving circulation. However, when caught early, diabetes can be managed to prevent potential complications. Maintaining a healthy weight, consuming a varied, nutritious diet, engaging in regular exercise, monitoring blood sugar, and taking appropriate medications when prescribed, can help control the life-long illness.
Viewpoint is proud to use its platform to share the stories of individuals affected by diabetes and the medical innovators behind life-improving treatments and research. Treating diabetes early on has been proven to help lessen the illness's effects and improve many lives. Dennis Quaid will host the episode that features the importance of awareness of diabetes, especially during the Diabetes Awareness Month of November, and the developments made to better numerous individuals' lives.
Viewpoint is created for Public Television audiences with the intent to educate its viewers. Throughout its tenure, the program has received several Tellys and possesses a seasoned team of creative individuals and developers.