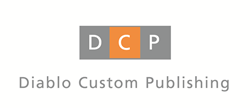 We want to plan and present the content in thoughtful and compelling ways, and we think the magazine format is ideal for this audience.
WALNUT CREEK, Calif. (PRWEB) June 10, 2019
Diablo Custom Publishing (DCP) has been engaged by eHealth to promote health and wellness by launching a new magazine for eHealth's customers enrolled in Medicare plans across the nation.
DCP will write, design and print two issues of the new magazine in 2019, with the first issue scheduled to deliver late July. With the magazine's circulation starting at approximately 200,000, eHealth estimates that total circulation could ultimately reach 300,000 or more. Most of the magazine's readers will be seniors, and its content will touch on themes of physical health, mental health, financial health and safety. eHealth wants to deepen its relationships with customers by giving them content that entertains, educates and improves their lives.
"DCP has been publishing lifestyle magazines for 40 years, and the eHealth team believes we can deliver a publication that is more than a standard health newsletter. We want to plan and present the content in thoughtful and compelling ways, and we think the magazine format is ideal for this audience," says Dennis Cook, DCP's Director of Sales. "We have an exceptional team of editors and designers who really know how to engage audiences with projects like this one. We will be excited to launch the first issue in late July," he adds.
ABOUT eHEALTH
eHealth, Inc. owns eHealth.com, a leading private online health insurance exchange where individuals, families and small businesses can compare health insurance products from brand-name insurers side by side and purchase and enroll in coverage online and over the phone. eHealth offers thousands of individual, family and small business health plans underwritten by many of the nation's leading health insurance companies. eHealth (through its subsidiaries) is licensed to sell health insurance in all 50 states and the District of Columbia. eHealth also offers educational resources, exceptional telephonic support, and powerful online and pharmacy-based tools to help Medicare beneficiaries navigate Medicare health insurance options, choose the right plan and enroll in select plans online or over the phone through Medicare.com (http://www.Medicare.com), eHealthMedicare.com (http://www.eHealthMedicare.com), GoMedigap (http://www.goMedigap.com) and PlanPrescriber.com (http://www.PlanPrescriber.com).
ABOUT DIABLO CUSTOM PUBLISHING
Located near San Francisco, Diablo Custom Publishing (DCP) provides print and digital marketing communications and custom publishing services for corporate clients nationwide. DCP is the custom services division of Diablo Publications, which has been an award-winning publisher since 1979. Diablo Publications is an employee-owned company and the publisher of titles such as Diablo, Napa Sonoma, Diablo Arts, Concierge Wine Country, Visit Oakland Inspiration Guide, and the Tri-Valley California Visitors Guide.