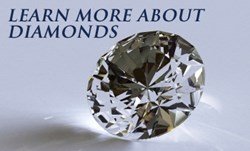 Los Angeles, California (PRWEB) November 10, 2013
Gem Dynasty is a Los Angeles-based retailer specializing in the sale of specializing in the sale of wholesale diamonds, loose diamonds, and engagement rings, and they have recently announced that they are offering buyers their latest arrivals at warehouse rates.
There are multiple reasons why Gem Dynasty has amassed a large and loyal customer base. Their reputation as a reliable and trustworthy supplier of certified diamonds has enabled them to reach the top rungs of diamond retailing, not just in the United States, but around the world as well. Some of the top reasons for their success are as follows.
1. Fully Certified Diamonds
Gem Dynasty maintains a strict policy of selling only genuine diamonds. Buyers can rest assured that they are getting the real thing as all diamonds sold through Gem Dynasty comes with a certificate of authenticity from an independent organization. The Gemological Institute of America (GIA) and American Gem Society Laboratories (AGSL) are two of the most popular and respected laboratories engaged by Gem Dynasty. This is because both organizations implement a consistent and unbiased diamond grading system when examining each individual diamond. Buyers who purchase wholesale diamonds, loose diamonds, and engagement rings accompanied by a certificate from either organization can be sure that their diamonds are authentic.
2. Warehouse Priced Diamonds
Gem Dynasty has an extensive reach when it comes to networking and securing the best diamonds in the world. Along with its vast connections and knowledge, Gem Dynasty also maintains a low-profile store. This basically means that unlike other conventional jewelry stores that feature flashy displays and a slew of full-time hires, Gem Dynasty prefers to keep its overhead costs low. What they save on conventional costs, they pass on as savings to their clients, enabling buyers to secure wholesale diamonds, loose diamonds, and engagement rings at lower-than-usual rates.
3. Fair Market Rates
Gem Dynasty retains a group of experienced buyers of diamonds. These buyers will inspect the diamond cuts, diamond color, diamond clarity and carat of each and every diamond that passes through their doors to determine the market rate of the diamond. In addition to that, GIA standards are taken into consideration, as well as the average value of diamonds in its class when determining the diamond's price tag. As members of the Rapaport Services, Polygon and the Internet Diamond Exchange (INDEX), Gem Dynasty has unprecedented access to all the latest information that affects the diamond market and hence, its price.
Buyers are encouraged to utilize Gem Dynasty's custom diamond search feature online. This will enable the buyer to pick and choose from a variety of wholesale diamonds, loose diamonds, and engagement rings. Buyers can also choose to custom-make its settings as well as learn more about the diamond's cut, carat, clarity and color. If buyers prefer, they can also head over to Gem Dynasty's brick-and-mortar in Los Angeles to speak to an expert and select what they want in person.
For the finest selection of Gem Dynasty's range of loose diamonds, wholesale diamonds and engagement rings Los Angeles, call them at 1-877-623-9494 or visit their site.