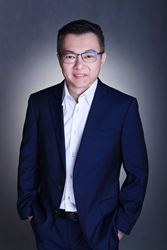 SINGAPORE (PRWEB) August 27, 2020
Breast reconstruction has long been considered an important part of breast cancer treatment and management. The procedure can be done using artificial breast implants, autologous tissue grafts or a combination of both. In this release, The Clifford Surgery Clinic would like to highlight a study on DIEP flap breast reconstruction conducted by the top plastic surgeons in Southeast Asia, including Dr Timothy Shim, Senior Consultant Plastic Surgeon at The Clifford Surgery Clinic.
The main aim of a breast reconstruction surgery is to recreate new breast(s) which are natural-looking, symmetrical and aesthetically pleasing. In all cases, this will involve the use of breast implants or autologous tissue grafts from other parts of the body. In the latter case, tissue from the lower abdomen is preferred as it has the ideal skin and fat tissue composition to mimic a natural breast. The traditional approach involves the transverse rectus abdominis myocutaneous (TRAM) flap, while the newer approach involves the deep inferior epigastric perforator (DIEP) flap.
The highlighted study focuses on the newer DIEP flap approach. Mainly, Dr Shim and his collaborators aim to evaluate the safety and outcome of this approach when performed on Southeast Asian patients and identify possible risk factors. 50 DIEP flap breast reconstruction procedures performed on 46 patients of different Southeast Asian ethnicities were evaluated in this study.
One of the main variables investigated in the study was the incidence rate of possible complications from DIEP flap breast construction. Some of these complications include:

Total flap loss: death of all or almost all of the transplanted tissue
Partial flap loss: death of more than a third of the transplanted tissue
Fat necrosis: death of less than a third of transplanted tissue, with all of the transplanted skin healthy and intact and only fat tissue death.
Results from the study revealed that complications from DIEP flap breast reconstruction was unlikely, as incidence rates of the major complications like Total and Partial flap loss were low at 6% and 4% respectively. The most common complication, fat necrosis, is a minor one that only occurred 10% of the time. These results were also consistent with similar studies done by other plastic surgeons all over the world, which further reinstated the safety and reliability of this approach.
In addition, the study also investigated different factors that may contribute to the success of the reconstruction surgery, which included age, ethnicity, chemotherapy, radiotherapy, obesity, smoking and several others. Among the factors examined, obesity is the only factor proven to significantly increase the risk of complications. Other factors like smoking did exhibit a possible trend, but there was insufficient evidence to definitively prove this association. Hence, we can see that most women are suitable for DIEP flap breast reconstruction.
As breast cancer remains the one of most common cancers in women, breast reconstruction is arguably one of the most important aesthetic/plastic surgery procedures. While not technically required to treat the cancer itself, many women expressed that they only felt full relief after breast reconstruction and consider it as part of the recovery journey. A successful reconstruction helps women recover both physically and psychologically from the disease. Hence, insight into breast reconstruction techniques is an important aspect in both plastic surgeon and breast cancer research. This study has revealed that the DIEP flap approach has low complication rates, with obesity being the only risk factor significantly contributing to increased complications. With these, Dr Shim and his collaborators can confidently say that DIEP Flap Breast Reconstruction is a safe and reliable procedure for Asian women.
Dr Timothy Shim is currently practising at The Clifford Surgery Clinic. If you are keen, you may arrange a consultation session with him by contacting us at 6532 2400 or via WhatsApp at 8318 6332.
The Clifford Surgery Clinic is located at 24 Raffles Place, #01-05 Clifford Centre, Singapore 048621, less than a minute's walk from Raffles MRT Exit A.
References
Yap, Y. L., Lim, J., Yap-Asedillo, C., Ong, W. C., Cheong, E. C., Naidu, S., Shim, T., Yeo, M., Leow, M. P., & Lim, T. C. (2010). The deep inferior epigastric perforator flap for breast reconstruction: Is this the ideal flap for Asian women?. Annals of the Academy of Medicine, Singapore, 39(9), 680–686.
Cancer Statistics. (2020, August 03). Retrieved August 15, 2020