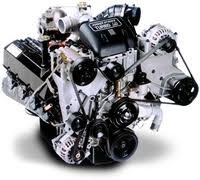 Availability in the engines industry means everything to a dealer to help keep up with the demands that consumers have in the replacement engines business
Albany, New York (PRWEB) October 27, 2013
Gasoline engines for vehicles remain the most common type used for the general public. The Got Engines company specializes in gas motors for sale and has now expanded into offering diesel engine inventory online. These units are offered to van and truck owners exclusively at http://www.gotengines.com/diesel-engines.html.
The variance in inventory brands that are now presented to the public is expected to create more inventory choices for buyers of used replacement diesel engines.
The Got Engines company is now featuring some of the most requested diesel units that have been produced by Ford, General Motors, Dodge, Isuzu and Mitsubishi in the U.S. The branded and co-branded diesel units that are now up for sale on the company website are now sourced through reliable supply chain companies.
"Availability in the engines industry means everything to a dealer to help keep up with the demands that consumers have in the replacement engines business," a GotEngines.com source said.
The used diesel engines that are featured online are eligible for the standard gasoline engines warranty that has been recently expanded in 2013 to include additional parts protection. The diesel builds that are now in stock feature a warranty of up to 3 years in length as a no cost incentive for all U.S. buyers.
"Not every engine dealer has the resources to specialize in alternative fuel based engines and our sales in 2014 are expected to reflect our recent investments into different inventories," the source added.
The Got Engines company still continues to use its dual process of quoting prices for consumers interested in the secondary engines for sale now online. The telephone systems are now staffed by company engine experts offering quotations, lookups and other services introduced strictly for buyers of motors.
The online system for contact now includes a simple to access contact form that connects any interested person to a company team member to help answer any questions that are asked before a quote is received or engine is purchased.
About GotEngines.com
The GotEngines.com company has built a deserving reputation in the secondary automotive engines industry by lowering prices and shipping all engine orders without costs for freight delivery. This company utilizes the national toll-free access number to supply customer service and other information to the public. The GotEngines.com resources constructed online feature inventory status information, engine price quotations and easy access to review the warranties attached for all preowned engines sold through the company online. The 2013 year advancements in inventory that have been made have laid the foundation for the course of the year 2014.