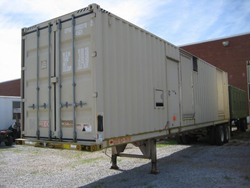 Know your power demands and prioritize
Houston, TX (PRWEB) August 29, 2017
Dependable electricity is such a staple of modern life that most of us take it for granted; we expect things to work when we plug them in. That reliability can disappear in an instant with a sudden storm.
More than 450,000 people are expected to seek federal aid after Hurricane Harvey caused catastrophic flooding in Houston, Texas and led President Donald Trump to sign a federal disaster declaration for the state.
More than 90,000 people were without power on Monday morning as energy providers struggled to assess the damage. Flooded streets left many areas unreachable and no restoration estimates available until accessibility improved.
A reliable power supply means access to boiled water, hot meals and a working mobile phone, essential for access to news and communication during recovery.
Generators sell out quickly and buying is not always an option, especially in the rush after a storm. Many businesses will need to rent if they want to reopen which can be hard with the high demand expected after a disaster. This challenge is made worse when owners don't know what to look for or what they need.
"Know your power demands and prioritize," said Victor Seropian, Owner of Power Generation Enterprises. "What services are essential to get back online?"
Seropian, who supplies rental grade generators for businesses on the west coast, said it's important to run generators in a safe location, especially when flooding is a factor. "Have more fuel than you need on hand and stay updated on local diesel suppliers and whether they are accessible."
While it's never easy to cope with storms like Hurricane Harvey, having the right supplies can mean a faster and safer return to normal. A little know-how doesn't hurt either.
For more information on purchasing dependable rental grade diesel power generators for emergency power, please visit http://www.powergenenterprises.com or call +1 (818) 484-8550.
Power Generation Enterprises, Inc. is an industry leader in structuring and facilitating sales of new and pre-owned power generation and marine power systems equipment of all sizes. They are experts in a fast-paced and continually evolving industry and have the proven track record of delivering on an array of power systems needs. With a vast and strong worldwide network of manufacturers, dealers, suppliers, and vendors, PGE provides a customized solution on all sides of the sales pipeline.