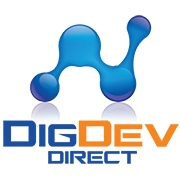 "Unlocking Possibility"
DEERFIELD BEACH, Fla. (PRWEB) October 16, 2017
DigDev Direct will be participating in the eServices Risk Management Summit at the Cosmopolitan, Las Vegas from October 15th – 19th as exhibitors. DigDev CEO Michael Richmond will also be a guest panelist at the Summit which is co-sponsored by eServices Co and First Insurance Funding. The Summit will feature risk managers, insurance companies, brokers and agents, safety professionals and providers, reinsurance companies and claims and more.
"We are proud and grateful that eServices invited us to the Summit because of the work we put into promoting the event. We look forward to the opportunity to show the 3,000+ visitors the advantages of multichannel marketing through email, SEO, social media, Google AdWords and other services we offer. The success of this event is proof that if you have the right marketing strategy, you can build a brand, increase traffic and get conversions without breaking the bank." Michael Richmond, CEO DigDev Direct.
The purpose of the Summit is to present ideas; concepts and products which will help inspire and create innovation, success and transformation for small and middle market businesses. The theme for this year will be, "Unlocking Possibility," which focuses on supplying the tools these businesses need to discover and reach their full potential.
Over 40 Breakout and General Sessions, 120 thought leaders as well as a comprehensive trade show with more than 50 exhibitors covering a wide range of industries will be featured at the event. You can find more information about it when you visit: http://www.eservicesco.com/summit2017.
To learn more about DigDev Direct, please contact Rebecca Noble at Rebecca@digdev.com. Visitors at the Risk Management Summit's Expo will be able to meet with the DigDev team at Booth 300.
About DigDev Direct
DigDev Direct specializes in multichannel marketing through customer acquisition and retention platforms which focus on local, regional and national brands. Our interactive marketing is highly targeted and includes services like email marketing, mobile, data appending, search engine optimization, pay per click and Google AdWords, social media and customer profiling and analytics.
Michael Richmond, CEO of DigDev Direct will be attending as a speaker on the Innovative Marketing Strategies panel. This session will take place on Tuesday, October 17th at 4:00 pm – 4:50 pm.