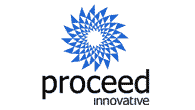 Schaumburg, IL (PRWEB) August 31, 2015
Proceed Innovative will host a seminar on September 23, 2015 titled "The Changing Face of SEO" to discuss new internet marketing strategies and the current state of SEO (Search Engine Optimization).
Search engine optimization (SEO) is a very important aspect of internet marketing and the most effective strategies for search engine marketing (SEM) have changed over the last couple of years. Small businesses and other companies that handle their own internet marketing must be aware of these changes in SEM to get the most effective results and Proceed Innovative's free seminar, The Changing Face of SEO, discusses the most recent changes as well as effective strategies and techniques that companies can use to boost their online marketing campaign. The seminar will take place on Wednesday September 23, 2015 at 11:30 am at the Corporate Center in Schaumburg, IL. Space is limited, register early to secure a seat.
Every month, Proceed Innovative is teaming up with Northwoods Software to provide a free workshop on different aspects of internet marketing that is open to local businesses looking to improve their online marketing strategies. "The Changing Face of SEO" seminar will discuss the new trends and changes in SEO marketing after the Google's most recent search algorithm updates as well as how to plan and implement an effective SEO strategy to achieve a company's marketing goals.
The seminar will cover the following:

goals of an SEO baseline analysis
how to optimize a website to rank better in the search engines
how Google's algorithm updates can affect website's rankings
case studies of successful SEO marketing campaigns
the importance of keywords, social media, and content marketing
QA session.
Anyone who is in charge of the website, marketing, or social media for their company can benefit from attending this workshop. For more information and to register visit http://www.proceedinnovative.com/seminars/
About Proceed Innovative
Proceed Innovative, LLC is a full service digital marketing firm dedicated to helping franchises and local businesses improve their internet traffic and conversion rates with multi-faceted marketing strategies. The SEM experts at Proceed Innovative discuss specific marketing goals with each client to create a strategy that is best suited for this business and industry and to help the client achieve the targeted goals. Proceed Innovative specializes in search engine optimization (SEO), pay per click (PPC) management, web design, web analytics consulting, lead generation, and local and mobile SEO. Once per month Proceed Innovative hosts free seminars on different internet marketing topics at their Schaumburg office building. For more information call Proceed Innovative at 800-933-2402 or visit http://www.proceedinnovative.com.