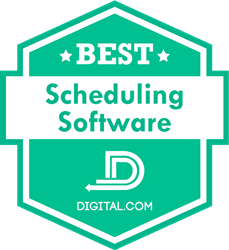 SEATTLE (PRWEB) January 03, 2021
Digital.com, a leading independent review website for small business online tools, products, and services, has announced the best employee scheduling software of 2021. The top solutions were selected based on efficiency, integrations, and reporting capabilities.
Experts at Digital.com evaluated systems with time-saving features such as automated scheduling, schedule distribution, shift swapping, and online time clocks. Each software solution was expected to offer third-party integrations with popular tools like Square, QuickBooks, ADP, Workday, and Clover. Other mandatory features include reporting tools that extract and present data on attendance, sales histories, labor costs, and more.
"When you're managing hourly workers or dealing with complex schedules, it's important to have a system that can increase accuracy and efficiency," says Josephine Miller, PR Manager of Digital.com. "Our experts assessed over 90 solutions to find the most reliable employee scheduling software for small businesses."
Digital.com's research team conducted a 40-hour assessment of over 90 solutions from across the web. To access the complete list of employee scheduling software, please visit https://digital.com/employee-scheduling-software/.
Best Employee Scheduling Software of 2021
-7shifts
-CakeHR
-ClockIt
-Deputy
-Homebase
-Humanity
-iSolved
-Kronos Workforce Ready
-OpenSimSim
-Paycor Scheduling
-Shiftboard
-Snap Schedule
-TSheets
-When I Work
-Zoho People
ABOUT DIGITAL.COM
Digital.com reviews and compares the best products, services, and software for running or growing a small business website or online shop. The platform collects twitter comments and uses sentiment analysis to score companies and their products. Digital.com was founded in 2015 and formerly known as Review Squirrel. To learn more, visit https://digital.com/.