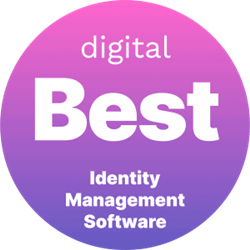 SEATTLE (PRWEB) March 01, 2021
Digital.com, a leading independent review website for small business online tools, products, and services, has announced the best identity management systems of 2021. The top solutions were evaluated based on core features and reporting tools.
Each system was required to support tools that ensure limited data access and allow managers to track and modify digital identities. Experts at Digital.com also examined integrations with databases, IT support, cloud apps, and programming frameworks. Real-time reporting functions are also crucial for monitoring active users, inactive users, password changes, and other activities.
"Identity management systems are designed to manage and secure customer and company-related information," says Josephine Miller, PR Manager of Digital.com. "Our goal is to help businesses understand key benefits and must-have feature before committing to one platform."
Digital.com's research team conducted a 40-hour assessment of over 60 solutions. To access the complete list of best identity management systems, please visit https://digital.com/identity-management-software/.
Best Identity Management Systems of 2021

ABOUT DIGITAL.COM
Digital.com reviews and compares the best products, services, and software for running or growing a small business website or online shop. The platform collects twitter comments and uses sentiment analysis to score companies and their products. Digital.com was founded in 2015 and formerly known as Review Squirrel. To learn more, visit https://digital.com/.