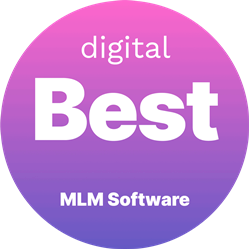 SEATTLE (PRWEB) February 09, 2021
Digital.com, a leading independent review website for small business online tools, products, and services, has announced the best multilevel marketing (MLM) software of 2021. The high-ranking solutions were evaluated based on key features, integration capabilities, and reporting tools.
Experts at Digital.com examined solutions with essential features to help manage distribution, lead generation, inventory, and commission. Each software company was also required to support integration with payment portals, e-commerce platforms, and accounting systems. The final list prioritized systems with the capacity to generate detailed reports on orders, purchases, member ranking, or payout history.
"This system is ideal for organizations that want to save time and money by streamlining and automating processes," says Christelle Feniza, Communications Manager of Digital.com. "Our comprehensive guide offers unbiased recommendations and a basic understanding of must-have features."
Digital.com's research team conducted a 40-hour assessment of over 50 solutions from across the web. To access the complete list of best MLM software, please visit https://digital.com/mlm-software/.
Best MLM Software of 2021

ABOUT DIGITAL.COM
Digital.com reviews and compares the best products, services, and software for running or growing a small business website or online shop. The platform collects twitter comments and uses sentiment analysis to score companies and their products. Digital.com was founded in 2015 and formerly known as Review Squirrel. To learn more, visit https://digital.com/.