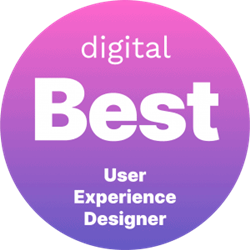 SEATTLE (PRWEB) January 20, 2021
Digital.com, a leading independent review website for small business online tools, products, and services, has announced the best user experience (UX) design agencies of 2021. The top firms were selected based on core service offerings and customer feedback.
Each agency was required to offer multiple service lines, such as mobile applications, product design, branding and UX strategy. The study also examined service providers with a portfolio of recognized brands from a broad range of industries. Experts at Digital.com reviewed large firms that can meet deliverables within a limited timeframe and smaller agencies that provide personalized services and flexibility.
"Finding a UX design agency that can provide the most value and experience is top of mind for many businesses," says Christelle Feniza, Communications Manager of Digital.com. "Our experts evaluated over 180 firms to find the most efficient service providers for small businesses and startups."
Researchers at Digital.com conducted a 40-hour assessment of over 180 companies across the city. To access the complete list of best user experience design agencies, please visit https://digital.com/user-experience-designer-agencies/.
Best User Experience Design Agencies 2021

ABOUT DIGITAL.COM
Digital.com reviews and compares the best products, services, and software for running or growing a small business website or online shop. The platform collects twitter comments and uses sentiment analysis to score companies and their products. Digital.com was founded in 2015 and formerly known as Review Squirrel. To learn more, visit https://digital.com/.