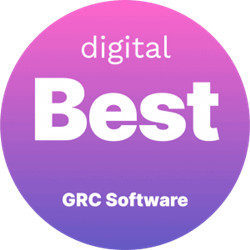 SEATTLE (PRWEB) March 01, 2021
Digital.com, a leading independent review website for small business online tools, products, and services, has announced the best governance, risk, and compliance (GRC) software of 2021. Research experts rated the top solutions based on three key criteria.
All software systems were required to provide core features, such as disaster recovery and business continuity, auditing, and incident management. It was also critical that these solutions support compliance and track any changes across multiple sectors. Additional qualifications include reporting features that help users mitigate risks and identify opportunities.
"Compliance officers, department managers, and executives use GRC software to manage various types of risks and compliance," says Josephine Miller, PR Manager of Digital.com. "This comprehensive guide was developed to help organizations identify the most reliable solutions on the market."
Digital.com's research team conducted a 40-hour assessment of over 90 solutions. To access the complete list of best GRC software, please visit https://digital.com/grc-software/.
Best GRC Software of 2021

ABOUT DIGITAL.COM
Digital.com reviews and compares the best products, services, and software for running or growing a small business website or online shop. The platform collects twitter comments and uses sentiment analysis to score companies and their products. Digital.com was founded in 2015 and formerly known as Review Squirrel. To learn more, visit https://digital.com/.