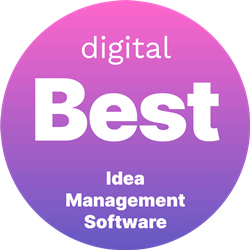 SEATTLE (PRWEB) February 16, 2021
Digital.com, a leading independent review website for small business online tools, products, and services, has announced the best integrated development environment (IDE) software of 2021. The top systems were selected based on development features, collaboration tools, and reporting capabilities.
Experts at Digital.com recommend systems with development features, such as debugging, code refactoring, and data modeling. Each solution was required to provide tools that support file sharing, real-time collaboration through an extension, open-source plug-in for remote pair programming, or other functions that allow developers to edit and debug in real time. Additional qualifications include detailed reporting to help users understand and improve the development process.
"Developers can access all the tools they need in one IDE platform," says Christelle Feniza, Communications Manager of Digital.com. "Our team created this guide to help professionals and agencies narrow their search for the top solutions."
Digital.com's research team conducted a 40-hour assessment of over 20 solutions. To access the complete list of best IDE software, please visit https://digital.com/integrated-development-environments-software/.
Best Integrated Development Environment Software of 2021

ABOUT DIGITAL.COM
Digital.com reviews and compares the best products, services, and software for running or growing a small business website or online shop. The platform collects twitter comments and uses sentiment analysis to score companies and their products. Digital.com was founded in 2015 and formerly known as Review Squirrel. To learn more, visit https://digital.com/.