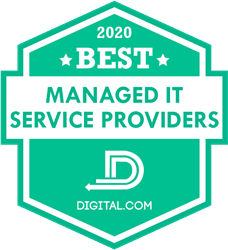 SEATTLE (PRWEB) November 02, 2020
Digital.com, a leading independent review website for small business online tools, products, and services, has announced the best managed IT service providers of 2020. Top firms were evaluated based on several key factors and customer feedback.
Each provider was required to offer a variety of services such as cloud consulting, cybersecurity, and IT support. The guide also examined company size to provide a broad selection and meet the needs of multiple small businesses. Only companies with diverse industry experience were considered for the final list.
"Many businesses rely on managed IT services for IT support, proactive security monitoring, and other tech-related matters," says Christelle Feniza, Communications Manager of Digital.com. "This guide was designed to help small businesses and startups discover the right providers for their needs."
Experts at Digital.com conducted a 40-hour evaluation of over 150 managed IT companies across the web. To access the complete list of best managed IT service providers, please visit https://digital.com/managed-it-service-providers/.
Best Managed IT Service Provider of 2020

ABOUT DIGITAL.COM
Digital.com reviews and compares the best products, services, and software for running or growing a small business website or online shop. The platform collects twitter comments and uses sentiment analysis to score companies and their products. Digital.com was founded in 2015 and formerly known as Review Squirrel. To learn more, visit https://digital.com/.