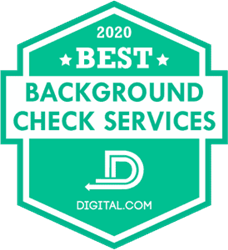 SEATTLE (PRWEB) November 04, 2020
Digital.com, a leading independent review website for small business online tools, products, and services, has announced the best background check services of 2020. Service providers were selected based on the types of checks offered, third-party integrations, and compliance measures.
Experts at Digital.com conducted a 40-hour assessment of over 95 background check companies. Each service provider was required to offer multiple types of background checks, such as criminal history, professional licenses, education, and more. The guide also examined companies that can support integration with third-party platforms and applications. Only background check services that are FCRA-compliant, NAPBS-accredited, and follow all other regulations and best privacy practices were considered for the list.
"Background checks can help to identify high-quality candidates and create a more stable workforce," says Josephine Miller, PR Manager of Digital.com. "This guide was designed to help small businesses find the most reliable service provider to meet their needs."
To access the complete list of best background check services, please visit https://digital.com/background-check-services/.
Best Background Check Services of 2020
-AccurateNow
-Asurint
-B&B Reporting Inc.
-Checkr
-ClearStar
-EBI Inc.
-GoodHire
-HireRight
-InfoMart
-Intelifi
-Intellicorp
-Justifacts
-Peopletrail
-Sterling
-Verified Credentials
ABOUT DIGITAL.COM
Digital.com reviews and compares the best products, services, and software for running or growing a small business website or online shop. The platform collects twitter comments and uses sentiment analysis to score companies and their products. Digital.com was founded in 2015 and formerly known as Review Squirrel. To learn more, visit https://digital.com/.