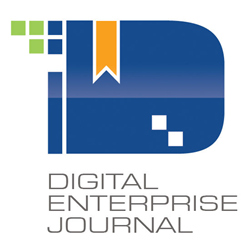 60% reported the impact on businesses outcomes as a top selection criteria
BOSTON (PRWEB) November 09, 2020
Digital Enterprise Journal (DEJ), a technology research firm, today announced the publishing of a new research report titled, Top 20 Vendors for Managing IT Performance in 2020. This report is based on the findings of DEJ's recent state of the market study, 19 Key Areas Shaping IT Performance Markets in 2020, which included insights from more than 3,500 organizations. The nineteen key areas discovered in this research were used as evaluation criteria and the top 20 vendors are identified based on their effectiveness in solving top challenges for user organizations and meeting their fast-changing requirements.
The key goal of this report is to help end-user organizations understand what solution is the best fit for their specific needs.
Some of the key findings of this research include:

60% reported the impact on businesses outcomes as a top selection criteria
3.2x - average increase in complexity of IT systems over the last 24 months
76% - increase in the number of organizations reporting that making IT data actionable as their key goal, over the last 12 months
3.1x - increase in missed revenue due to slow software delivery since 2016
One of the key takeaways from this report is that, in order to achieve their key goals for IT performance, organizations need to look beyond just technology capabilities and adopt service-centric alignment of their organizations, data and context-based automation driven processes and a customer-centric culture.
The report also reveals that organizations are increasingly understanding the limitations of manual work and many of them are reporting that it is no longer humanly possible to ensure optimal performance without these automation and AI capabilities. Additionally, the research shows that the value proposition of Observability is well aligned with their key goals of user organizations, as it hits on all of the key challenges they are experiencing.
Vendors profiled in this report are: Anodot, AppDynamics (part of Cisco), Aternity, BigPanda, Catchpoint, CloudFabrix, Datadog, Dynatrace, Gremlin, Humio, Instana, Lightstep, Micro Focus, Moogsoft, New Relic, Nexthink, PagerDuty, ScienceLogic, ServiceNow and Splunk.
"Organizations are increasingly looking to use technology as a source of competitive advantage while the complexity of managing performance of their IT environments is increasing exponentially. This is causing a power shift in the vendor landscape and creates new opportunities for solution providers, as user requirements for managing IT performance are changing at a very fast pace," states Bojan Simic, Founder and Chief Analyst of Digital Enterprise Journal. "This report shows that the ability to address areas such as enabling customer-centric IT, creating actionable insights, effectiveness in managing dynamic and hybrid environments and having a clear focus on business outcomes are making the difference between these leading 20 vendors and the rest of the market."
The report can be accessed on DEJ's website through this link.
About Digital Enterprise Journal
Digital Enterprise Journal (DEJ) brings together the most advanced concepts from analyst research and media industries. Our publications are driven by ongoing survey research, a business-centric analysis and their coverage spans across all major business-to-business technologies. DEJ operates as a subsidiary of Cognanta Inc. Cognanta is a research firm dedicated to helping business professionals understand the impact of technology deployments on their key goals.