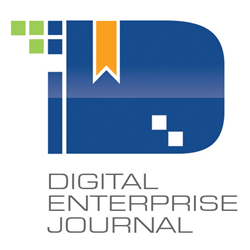 Top Performing Organizations (TPO) are modernizing IT Operations to contribute to top goals of digital businesses and their IT strategies are built on the same key pillars that are used by digital transformation leaders
BOSTON (PRWEB) September 12, 2019
Digital Enterprise Journal (DEJ), a research and media firm, today announced publishing of a new market study titled, The Roadmap to Becoming a Top Performing Organization in Managing IT Operations. The Study reveals that organizations that are building their IT Operations strategies around 1) context of the monitoring data; 2) AI-enabled capabilities; 3) customer-centric approach for managing IT; 4) data-driven automation; and; 5) centralized, platform-based approach for managing IT Operations are able to outperform their peers by a significant margin.
The Study is based on insights from more than 900 organizations and is produced by using DEJ's unique approach for ongoing data collection and analysis. It includes 13 actionable, survey backed recommendations to end-user organizations about how to achieve the success level of the top 20% of organizations (TPOs) in this market. DEJ's research shows that, in terms of IT Operations performance, the top TPOs are experiencing significant operational and business benefits such as:

5.9 times shorter average Mean Time to Resolution (MTTR) per incident as compared to all other organizations
5.1 times faster new application releases
66% less likely to experience revenue impacting performance incidents
Further Key Highlights:
$2.129 million is average estimated revenue loss, per month, due to performance related slowdowns in application release times
66% of organizations reported that their visibility into IT performance declined after deploying cloud services
Overall, DEJ's research shows that the role of IT Operations in the business has to be better defined, as 52% of Line-of-Business (LoB) managers reported that the impact of IT Operations on business goals has to be more clear, while 74% of organizations are not able to quantify the benefits that IT Operations is delivering to the business.
"The market for managing IT Operations is changing at a very fast pace and the speed of change is accelerating every year. That is driven by both internal and internal factors. Internally, IT Operations teams are dealing with increasing expectation to contribute to the business, deployment of new technologies to be managed and amount and velocity of data to be processed and used in an actionable context. Externally, they are pressured to meet higher customer expectations for engagement and experience and increased expectations to leverage technology as a source of competitive advantage," states Bojan Simic, President and Chief Analyst of Digital Enterprise Journal. "Top Performing Organizations (TPO) are modernizing IT Operations to contribute to top goals of digital businesses and their IT strategies are built on the same key pillars that are used by digital transformation leaders".
Other significant areas of the Study show the need for taking a customer-centric approach for managing IT and the emergence of AIOps concepts. Seventy-one percent of organizations reported that the performance metrics that IT Operations are using do not reflect true user experience, while TPOs are 2.1 times more likely to have an automated process for turning alerts into actionable events and 2.3 times more likely to have capabilities for automated root cause analysis.
The Study can be accessed on DEJ's website. The complementary version can be downloaded on the websites of vendors that own distribution rights to the study, such as OpsRamp.
About Digital Enterprise Journal
Digital Enterprise Journal (DEJ) brings together the most advanced concepts from analyst research and media industries. Our publications are driven by ongoing survey research and their coverage spans across all major business-to-business technologies. DEJ operates as a subsidiary of Cognanta Inc. Cognanta is a research firm dedicated to helping business professionals understand the impact of technology deployments on their key goals.