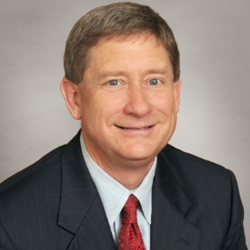 TAMPA, Fla. (PRWEB) November 05, 2020
Digital Hands, a leading cybersecurity company specializing in safeguarding mid-tier and large enterprises, is pleased to announce the appointment of John B. West, Chairman of Hire Velocity, to the Digital Hands Board of Directors.
As a seasoned business executive, entrepreneur, and board member of various growth ventures, West will bring cross-functional growth leadership to Digital Hands. West has a 30-year history of bolstering venture backed companies that rapidly transformed their equity investments into strategic growth accelerators in building out workforce scale, sales and marketing, and strategic alliances.
"We welcome John to the Digital Hands Board of Directors at an exciting time of our growth and transformation. John's entrepreneurial career and long-standing track record as a change agent with growth stage companies made him an ideal addition to our board," said Charlotte Baker, Chief Executive Officer, Digital Hands. "John brings a successful history of working with tech companies, shaping strategies for attracting top talent, and planning for monumental strides in sales and marketing execution."
Digital Hands actively supports over 40 cybersecurity technologies and some of the world's most recognizable brands. While the company continues to grow, it remains focused on offering innovative cybersecurity services and strives to expand its offerings to mid-tier companies that require the same cyber expertise, tools, and streamlined processes that the company delivers to its large enterprise organizations. Over the last year the company has taken its first institutional equity round from Fulcrum Equity Partners, added leadership positions with proven industry veterans, launched new cyber offerings, and formed strategic technology partnerships.
"Under Charlotte's leadership, Digital Hands has achieved an incredible level of operational excellence that is reflected by their client retention and loyalty," said John West. "I am also very impressed by the creativity of the Digital Hand's team. With the rising cyber threats that occur daily, only the most innovative companies can adequately protect their customers. I am eager to work with the Board and the leadership team at Digital Hands on the growth journey ahead."
About Digital Hands
Digital Hands is a trusted global, award-winning cybersecurity service provider focused on delivering 24/7 security operations and services to mid-tier and enterprise customers. Our mission is to continuously take action to protect our customers' most valuable assets against relentless threats. The Digital Hands Composable Cybersecurity Model allows for custom service design that optimizes the legacy elements of each organization's existing infrastructure investments while allowing for augmentation with today's latest security technologies. For more information about our capabilities and industry leading white glove approach to customer success, visit http://www.digitalhands.com.
FOR IMMEDIATE RELEASE
PRESS RELEASE: NEW BOARD MEMBER
MEDIA INQUIRES
Bruce J. Hershey, CMO, Digital Hands
(813) 906-0446
pr@digitalhands.com