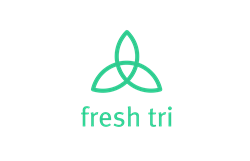 "We are thrilled to welcome Jonathan Har-Even to our growing team," said Dr. Kyra Bobinet, CEO and founder of Fresh Tri.
SILICON VALLEY, Calif. (PRWEB) January 14, 2020
Fresh Tri™, a rapidly-growing neuroscience-based digital health company, today named healthcare-consulting and business-development veteran Jonathan Har-Even as chief commercial officer. Har-Even brings more than two decades of experience creating opportunities in the health-benefits industry, along with strong relationships among Fortune 500 companies.
In this newly-established role, Har-Even will guide the company's continued expansion in the health-benefits arena, focusing on partnerships with employers, providers and insurance carriers. He will also help further develop Fresh Tri's enterprise solution in line with the industry's dynamic needs.
Launched in September 2018, the company's Fresh Tri mobile app utilizes a neuroscience-based approach to weight loss through mindset training and habit formation.
Rather than guiding users through conventional goal-setting, calorie-counting or activity-tracking, which research indicates can backfire and lead to guilt, shame and relapse, Fresh Tri trains users to build an Iterative Mindset™. This personalizable, test-and-learn approach helps users develop a mindset that makes habit-formation easier through week-long behavior practices and ongoing adjustments to fit their lives and how their brains actually work.
"We are thrilled to welcome Jonathan Har-Even to our growing team," said Dr. Kyra Bobinet, CEO and founder of Fresh Tri. "His deep knowledge of the health-benefits industry enables us to better support our clients and to reach key healthcare stakeholders searching for a more effective way to approach behavior change at scale."
Har-Even previously served as a health and benefits advisor to innovative healthcare stakeholders, most notably large employers. He helped build the Health Transformation Alliance as a senior consultant at PwC, and later joined the organization as senior vice president of health initiatives. Most recently, he worked with employers, consultants and partners to improve the quality and accessibility of preventive healthcare as vice president of business development at EHE Health.
About FreshTri
Fresh Tri is a behavior change technology company with offerings focusing on mindset, practice and iteration that invite users to test-drive healthy habits, removing the guesswork and feelings of failure that can often accompany lifestyle changes. Fresh Tri allows users to iterate their way to success. There is no "fail" — only practice and iteration. Fresh Tri uses a simple, positive approach based on the brain science of habit formation. Find out more about Fresh Tri: freshtri.com, Instagram, Facebook