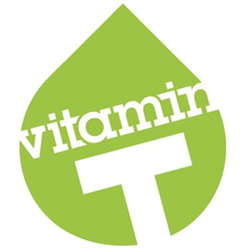 LOS ANGELES (PRWEB) December 19, 2018
Representatives with Los Angeles-based Vitamin T announced today that it has been featured in a trend report from the Webby Awards.
This year's trend report examines how our relationship to and usage of the Internet has changed in the past 25 years: from the time we spend online, to the opposing personal perspectives that we are able to amplify because of the Internet, and the personalization of the web we each experience.
The report also looks at several Webby-winning projects that are leveraging the power of technologies like AR, VR, and voice to create positive reality-bending experiences. In addition, it discusses how all of this is changing hiring, and what the emergence of AR, VR, and voice technology means for you and your organization.
The 2019 Annual Trend Report is the culmination of months of research, featuring case studies, a consumer survey conducted by YouGov, and trends to watch this year.
"Getting the right people with the right skills on your team can make all the difference when it comes to acquiring new customers and keeping the ones you have engaged," Hall stressed, before adding, "We set our hiring managers up with the expectation that our talent will have a demonstrated interest in their technology goals."
Having a forward-thinking hiring strategy will set companies up for success down the road. At Vitamin T, Hall and her colleagues expect robust work in VR and AR to become the norm very soon.
"In 2019 we fully expect to see even more brands experimenting with augmented reality interactions designed to improve their customer engagement," Hall said.
For more information on Vitamin T, visit https://vitamintalent.com/what-we-do and https://vitamintalent.com/blog/
About Vitamin T
Vitamin T is an innovative creative and marketing talent agency for some of the world's biggest and fastest moving brands. We combine technology and best-in-class recruiting practices to understand your unique needs and provide you with cutting-edge creative and digital talent, FAST. And we back up everything we do with a 110% money-back guarantee. We also provide subsidized medical, dental, and vision benefits, as well as a 401(k) plan—not to mention free online training through Aquent Gymnasium. To learn more, please visit: https://vitamintalent.com.
Contact Details:
Tim Donnelly, Media Contact
Phone: 323.475.7372
Email: tdonnelly(at)vitamintalent.com
Address: Vitamin T
5670 Wilshire Blvd #1000
Los Angeles, CA 90036