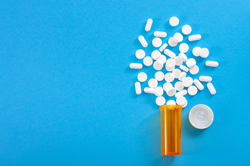 The Truth is That Any American Who Takes Generic Prescription Drugs -- and Over-the-Counter Medications -- Might Be Risking Their Health
WASHINGTON (PRWEB) May 14, 2019
The explosive new book, "Bottle of Lies: The Inside Story of the Generic Drug Boom," by award-winning journalist Katherine Eban was released today and, in response, top public health and policy experts are calling on the U.S. Congress and the Food and Drug Administration (FDA) to hold hearings on generic drug safety in America. Specifically, and of great concern to the public health, is that a staggering 80% of the active pharmaceutical ingredients used to make our nation's drugs are manufactured overseas, primarily in India and China, where there is a proven track record of years of drastically poor regulation and accountability.
This impacts every American who takes generic medications – from grandparents to small children, from prescriptions for antibiotics and birth control pills and antidepressants to over-the-counter fever and pain medications and everything in-between.
Six years ago, drug supply chain expert Dinesh Thakur was a historic whistleblower who took on Goliath pharmaceutical manufacturer Ranbaxy in India and won. The company paid $500 million to resolve criminal and civil allegations of falsified drug data and systemic manufacturing violations resulting in substandard and unapproved drugs sold in the U.S. market.
Fast forward to today and nothing has changed. The myth of U.S. generic drug safety continues to grow despite the realities outlined in the compelling book, "Bottle of Lies," by Katherine Eban where Thakur's professional and personal battle to expose fraud in the generic drug industry is the bulk of the story. Thakur's critical work now focuses on sharing what went wrong, providing implementable solutions and elevating the manufacturing standards of overseas facilities to those accepted by the FDA.
"The reality of the generic drug industry is that the U.S. Food and Drug Administration has done a good job of inspiring trust over the decades – leaving consumers to seldom question the quality of the nation's drug supply," said Dinesh Thakur, public health advocate and historic whistleblower. "The new book 'Bottle of Lies' exposes the truth – and it is critical that Congress hold hearings to address generic drug safety in America."
"The current pass/fail system the U.S. has in place for generic manufacturers overseas is not working. We need either quality metrics for suppliers or more transparency to make quality-based purchasing decisions," said Erin Fox, Senior Director of Drug Information and Support Services at University of Utah Health Care (UUHC). "Policymakers on Capitol Hill need to take the lead by working with the FDA to implement viable and permanent solutions to protect the nation's generic drug supply and the health of consumers nationwide."
Dinesh Thakur's extensive background includes senior positions within the pharmaceutical drug industry, generic drug manufacturers, and as an entrepreneur and service provider to the industry. He was recognized with the Joe A. Callaway Award for Civic Courage in 2014 and is the recipient of the Association of Certified Fraud Examiners' Cliff Robertson Sentinel Award. He was also named Whistleblower of the Year by Taxpayers Against Fraud in 2013.
In addition to her leadership role at UUHC, Erin Fox is recognized as an expert in drug shortages and has received the ISMP Cheers Award and ASHP Award of Excellence in recognition for her work on drug shortages. Her work focuses on the role product quality plays in drug shortages which are a key contributor to drug pricing.