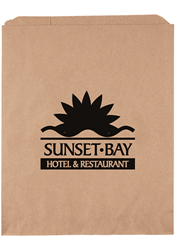 MIAMI (PRWEB) March 15, 2021
DiscountMugs.com is proud to announce custom packaging as the latest addition to its suite of promotional products. Featuring boxes, bags, and mailers; the new line of packaging materials includes over a dozen different paper and/or plastic products capable of supporting a custom logo for any business or event.
Many of the custom mailers are available in either white or brown colors, and all prominently feature a personalized logo in black and white on the face of the packaging. Customers may either provide DiscountMugs.com with their desired digital logo, or create one in the site's user-friendly DesignLab.
Even as the economy and society prepares for recovery, the pandemic has still fundamentally changed the way many Americans work, perhaps forever. With so much labor happening remotely in the current business landscape, custom mailers represent a perfect opportunity for businesses to reinforce their brand while communicating directly to recipients in their homes. Customers, employees, and other stakeholders are sure to appreciate the extra attention to detail that a business puts into their branding.
With over 75 major merchandise categories offered by the site already, DiscountMugs.com's range of customizable items promises to keep expanding to fit the needs of any business or event. In addition to custom packaging, the company also offers custom PPE masks, shirts, bags, and several other products that all function as excellent promotional items.
More About DiscountMugs.com
Based in Medley, Florida, DiscountMugs.com is one of the largest online providers of promotional products in the United States. The company's proprietary online design lab allows customers to easily design their own custom promotional products from mugs to t-shirts, hats and many more categories, and have them delivered in as little as one week.
DiscountMugs.com's vertically integrated supply chain is unique in the industry, allowing it to side-step intermediaries and pass along savings to customers. Contact DiscountMugs.com today or call 800-579-7152 to learn more about how custom promotional merchandise can help your business.