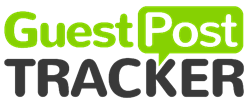 ST. PETERSBURG, Fla. (PRWEB) December 13, 2019
With the recent rate at which the Internet is growing, it's quickly becoming a land of visual stories a user can get lost. With so much content to choose from and so little time to consume information, readers have adapted to the behavior TLDR or "too long didn't read." And while content is king, algorithms have taken into account forms of content that capture attention almost immediately.
The rise in video engagement has led marketers to modify strategies into incorporating video campaigns. It has also changed the SEO landscape; it's expected that search engines will continue to reward the ranking factor of video as consumers demand more and more video in search results. Studies report that companies experience a more than 35% increase in traffic if a video is included in their efforts. It can be concluded that video can significantly affect and boost page rankings.
Guest Post Tracker has recently released an article discussing several quick wins to help with "visual SEO." It is said that with the proper implementation, one's SEO game can be elevated to a different level, potentially leading to a faster growing business.
One of the strategies discussed is the use of video or "moving images." Videos are incorporated in Google's algorithm and are recognized for the quality of their content, making them players in the game of higher page rankings. YouTube has already climbed the ranks and is now the second-largest search engine, which means content posted on YT can immediately boost search rankings. Just by looking at the keyword labels, search engines can immediately identify information like who the intended audience is and the message of the video.
About Guest Post Tracker: Guest Post Tracker is one of the largest resources for SEO service providers. Guest Post Tracker offers a range of services including a mega list with thousands of sites that will let you guest post on their site - one of the hardest parts of SEO. They also have a few different "done for you services" including guest posts and blog content creation.