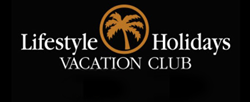 SANTO DOMINGO, Dominican Republic (PRWEB) November 29, 2018
Last month marked the seventh installment of Discover Puerto Plata Marketplace, which is an international exhibition hosting the leading travel industry professionals across the globe. The goal of the event is to promote tourism in the Northern Dominican Republic and educate the travel industry about the latest attractions, resorts, and promotions that are driving tourism in the Northern Dominican Republic. The event, which took place from October 3 to October in Puerto Plata, is attended each year by airlines representatives, travel agents, and national and international tour operators.
This year, Discover Puerto Plata Marketplace featured a tour of the Casa Macorix Rum Factory, a visit to the Isabel de Torres Mountain by cable car, a guided look at the Caves of Cabarete, and swimming with the dolphins at Ocean World. Wholesales and travel agents also had the opportunity to get certified in sustainability and tourist destination competitiveness. The event included a wide variety of speakers, panels, and performance arts to educate the industry on Puerto Plata Tourism.
Lifestyle Holidays Vacation Club and Resorts was proud to host the closing party at Café del Mar The Dome, which is located right next door to the premier Dominican Republic resort. The closing event featured stunning cocktails and food that are synonymous with The Dome. The team at Lifestyle Holidays Vacation Club and Resorts thanks all those who were able to attend and looks forward to seeing old and new faces for the eighth installment of Discover Puerto Plata Marketplace in 2019.
About Lifestyle Holidays Vacation Club:
Since its inception in 1995, Lifestyle Holidays Vacation Club has been a popular option over the years for many families looking for a one-of-a-kind Caribbean vacation experience. LHVC offers an array of membership options that can fit most budgets and individual needs. The unique accommodations provided by LHVC include features such as restaurants, bars, swimming pools, lounges, beach areas, and specialized V.I.P transportation such as golf carts, limousines, helicopter transfers, and more.